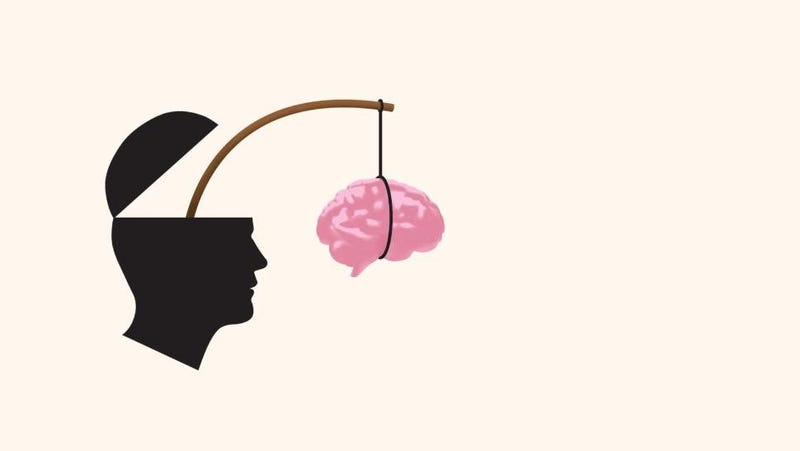 Curtis White's book, The Science Delusion, makes two broad points: that science is based upon 'assumptions that are deluded,' and that scientists can be real jerks. He provides ample proof for one of those claims.
The title of the The Science Delusion, published on May 28th, is an obvious reference Richard Dawkins' The God Delusion. It's no surprise, then, when Dawkins is one of the many scientists that populate its pages. They're not an attractive bunch. Through anecdotes and commentary, Curtis White paints various scientists as dismissive snobs, smug pseudo-intellectuals, manipulative showmen, immoral politicos, and people who make bad faith arguments from behind a protective screen of elite supporters.
It's an unsavory picture, but - while it is fortunate that such people are rare in the world of art, religion, and philosophy - it doesn't support the title and premise of Curtis' book. Unpleasant people can have many failings without perpetuating a delusion, and the fact that the book digresses into personal sniping makes it seem less like an argument and more like one of those spiraling flame wars that are often seen on message boards. In fact, the book is less an argument and more a polemic aimed at other polemics, intensifying the sense of animosity, but not necessarily of credibility.
White's thesis states that scientist's "claims are based upon assumptions many of which are dubious if not outright deluded, and that the kind of culture their delusions support is lamentable." He urges people to use, in place of that science-oriented culture, the intellectual romanticism of the 18th century, particularly its focus on the need for individually-created meaning in the face of the loss of external sources of meaning like the church, the state, and the familial clan. White then claims that the culture of science actively discourages and scorns that search for meaning. While, in between insults, White makes some good points regarding the first two claims, he sabotages himself when it comes to the third.
The best parts of White's polemic come when he shows that certain intellectual traditions are largely used by scientists when they are convenient, and dismissed when they are not. He points out that scientists, from biology to astrophysics, adorn their discoveries with the trappings of meaning to guide people into thinking about these discoveries in certain ways. Evolution should be more impressive than creationism because of its marvelous time scale and simple driving principle. The nebulae and supernovae out there in the infinite universe are wonders. Quantum mechanics is revolutionary. However, when looking at the concept of "marvel," of "wonder," and of "revolutionary," and why they are intrinsically valuable - and thus might apply to other intellectual pursuits - they can be dismissive.
White also points out the bad habit scientists and science writers have of, when faced with a concept seemingly beyond the grasp of hard science, defining it as a measurable commodity, measuring it, and then announcing that they have a grasp on it. White puts it in terms of neuroscientists announcing that they're on the verge of understanding things like "intellect," and "creativity," by mapping certain parts of the brain. I would add to that scientists running personality experiments on different animals, but only after defining personality in a way that allows it to be measurable through experimentation. White argues that, from Richard Dawkins to Lawrence Krauss, many scientists pretend to have the answers to questions about meaning, but instead redefine the question to fit the answers they have.