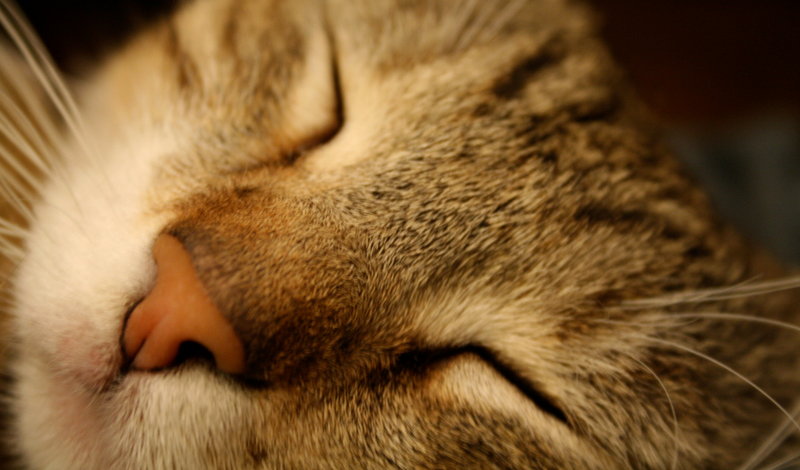 Most of us know at least one cat myth. Maybe it has to do with the width of their whiskers, or their purported ability to steal breath from a baby. Most of these myths are crap. But clipnosis? Clipnosis, it turns out, is a real thing.
For those unfamiliar with the term, "clipnosis" refers to the phenomenon whereby a cat is rendered suddenly immobile by a gentle squeezing of the loose skin on the back of its neck. It's a little like "scruffing," only gentler – but we'll get to that in a second.
When I first heard about clipnosis I was skeptical. The word itself is a portmanteau that makes direct reference to hypnosis – a loaded term that really sets my skeptic-senses tingling. The expression "animal hypnosis" is sometimes used to describe a variety of immobility behaviors triggered by a range of stimuli, though the use of the phrase is problematic for reasons encapsulated by the title of the 1974 paper "Animal hypnosis: factual status of a fictional concept" (written by Gordon G. Gallup, Jr. – the psychologist best known for developing the famed – if somewhat controversial – mirror test).