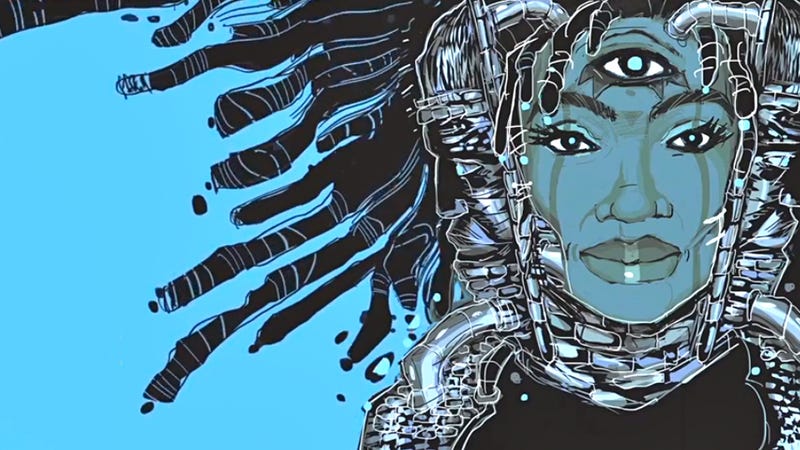 This month, a major fantasy series comes to its long-awaited conclusion. Anne Rice turns her attention to werewolves. Dan Simmons and Dave Eggers meet the Abominable Snowman and Facebook, respectively. Here are all the science fiction and fantasy books you must check out in October!
The Wolves of Midwinter: The Wolf Gift Chronicles by Anne Rice (Knopf)
The woman who helped reinvent vampires is tackling werewolves, in the follow-up to her mega-successful Wolf Gift. This time around, Reuben Golding is learning about wolfy stuff, under the tutelage of the Morphenkinder, and then a fascinating ghost turns up and reveals secrets of a "strange netherworld."
Ghosts Know by Ramsey Campbell (Tor Books)
The greatest horror writer you're not reading is back, with a psychological thriller that sounds deliciously weird — a radio talk-show host is desperate to prove his worth, as his station is getting sold to a new owner. So he invites a psychic on his show, only to debunk all of the psychic's tricks and mock his so-called abilities, live on the air. Guess what happens when you piss off a psychic? Nothing good, basically.
The Last Dark: The climax of the entire Thomas Covenant Chronicles by Stephen R. Donaldson (Putnam)
People complain about certain other fantasy authors taking a long time to publish their final installments — but fans of the Chronicles of Thomas Covenant have been waiting for the final volume since 1977. (Although the first trilogy was fairly self-contained, I guess.) At long last, we get to see the final chapter of Thomas Covenant's saga, as he and his wife battle to stop the Worm of the World's End from unmaking Time. According to Publishers Weekly, it's a satisfying conclusion for long-term fans.
The Eye of Minds by James Dashner (Delacorte Press)
The author of the successful Maze Runner series is turning his attention to virtual reality with this new series, inspired by The Matrix and Inception. (Check out our exclusive interview with him from yesterday.) Basically, it's a zippy tale of a hacker facing off against a monstrous killer, who traps people inside virtual reality and then drives them insane — all in pursuit of the mysterious "Mortality Doctrine."