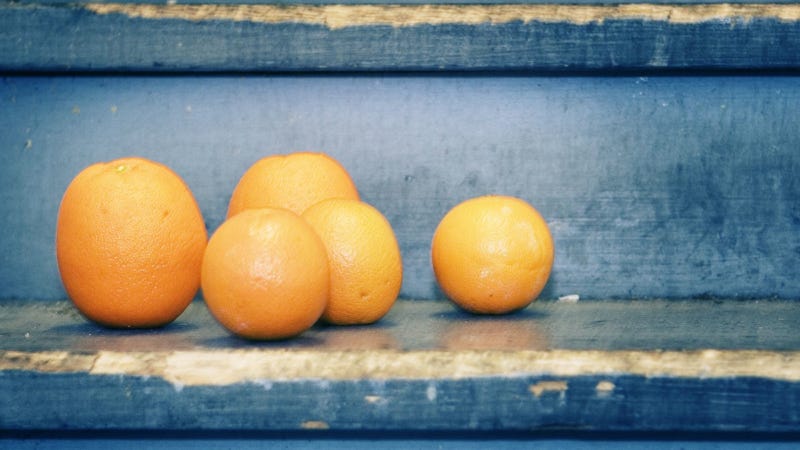 The discourse on genetically modified crops gained a cogent and sorely needed voice this weekend, with the publication of a captivating narrative-treatment of the subject in The New York Times by science writer Amy Harmon. The title of her feature: "A Race to Save the Orange by Altering Its DNA."
An orange might seem an unlikely protagonist for a longform piece about GMOs, but the story of the citrus fruit, and a Florida grower's mission to spare his crop from a worldwide bacterial scourge, are really just vehicles for exploring the socio-scientific elements that surround one of the most contentious policy issues in recent memory. And they are remarkably effective vehicles, at that.
It's no mystery that GMOs have been – and continue to be – demonized by everyone from environmental groups to food columnists. But more and more, scientists and and science writers are presenting a more comprehensive view of the issue, driving home the point that genetic modification is in fact an enormously useful technology – a new tool, as equally suited for prudent application as it is dangerous implementation, in the eternal human endeavor to modify the biology that surrounds us.