It's like you've walked into the Bizarro Universe. But it's just architecture and city infrastructure fooling your eyes.
Australian Customs Service building (also known as Port 1010), with a cafe wall illusion, Melbourne, Australia, 2006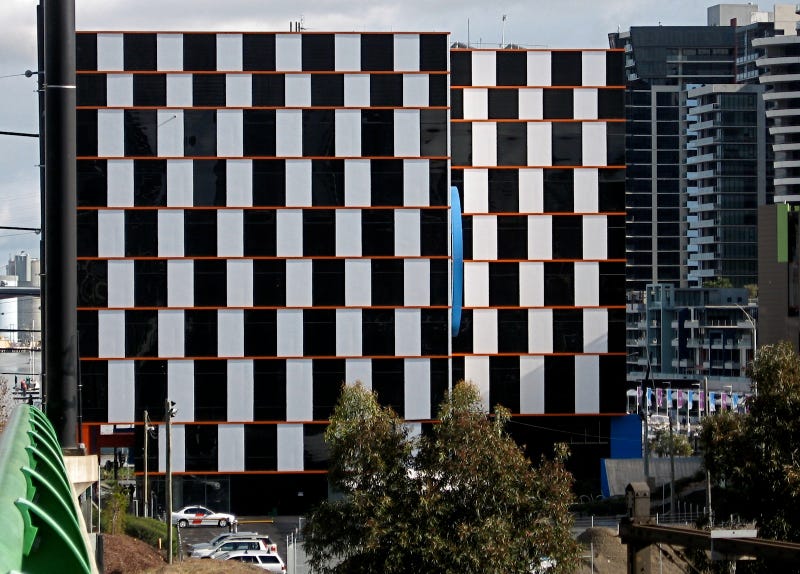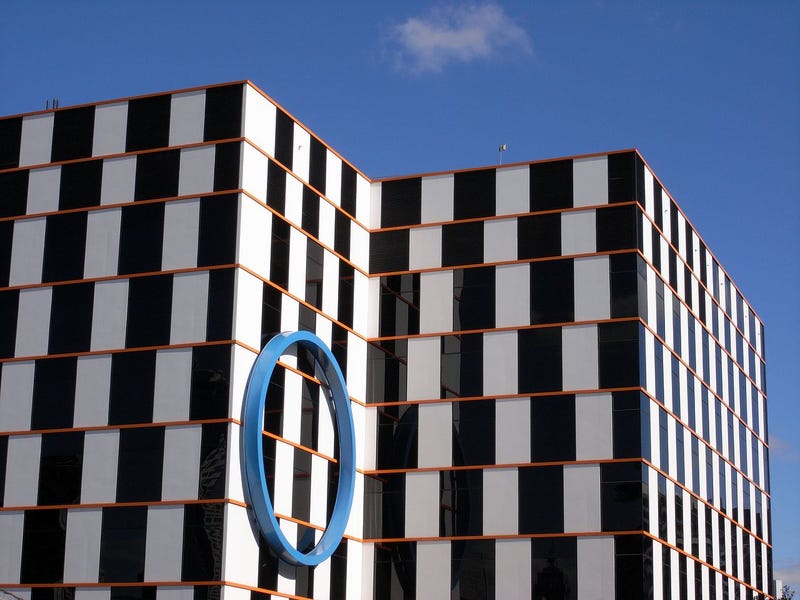 (via Richard Woods and ErixS)
Mana Nalu, Honolulu, Hawaii, by John Pugh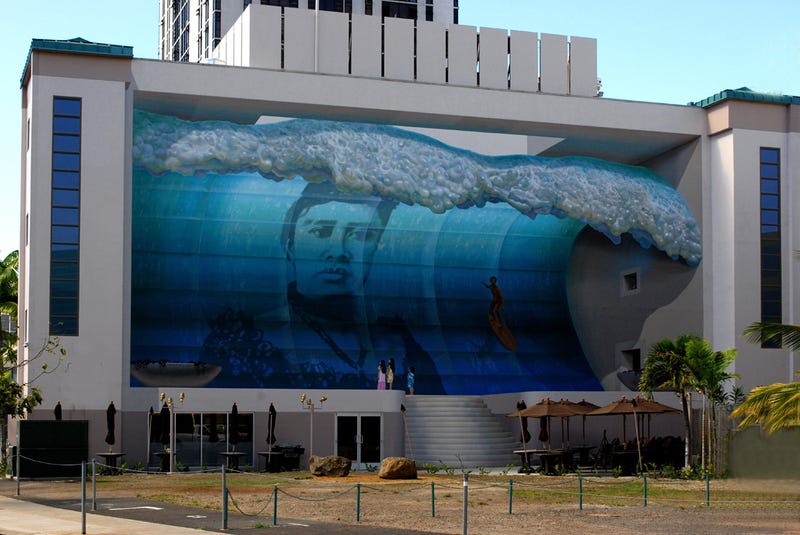 (via John Pugh)
The Rachel Raymond House, originally designed by Eleanor Raymond in 1931, re-visioned by Pedro Joel Costa, Belmont, Massachusetts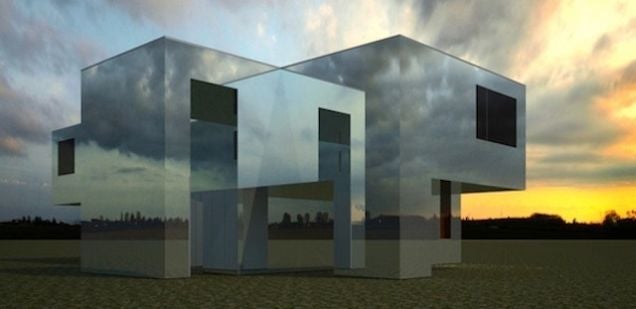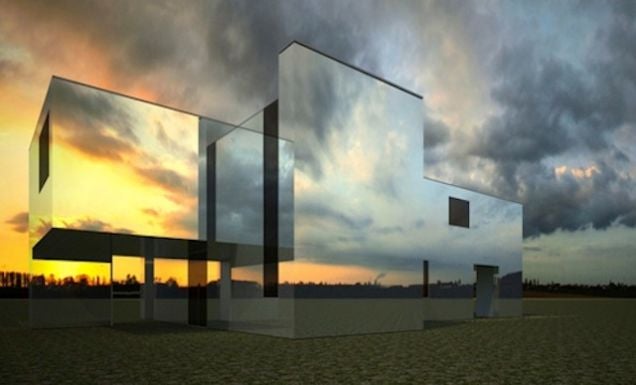 http://io9.com/these-incredib...
(via The Creators Project)
Works of Kurt Wenner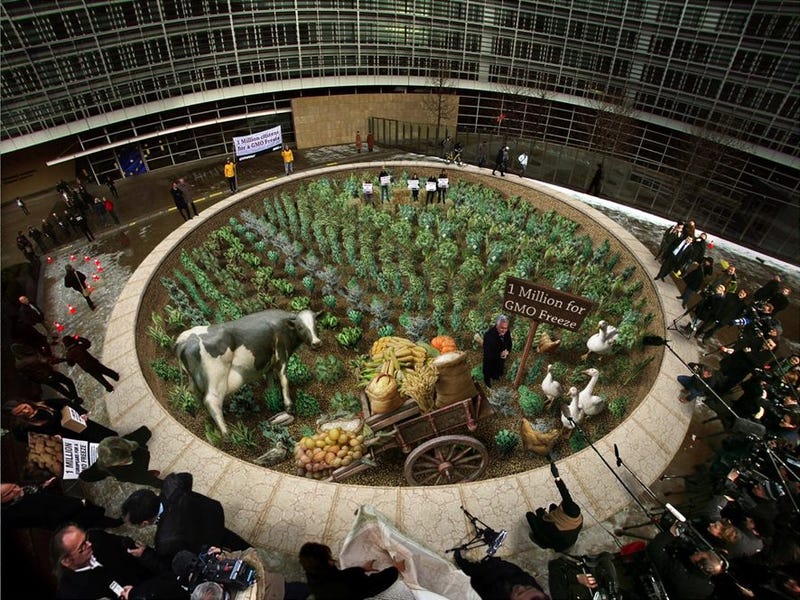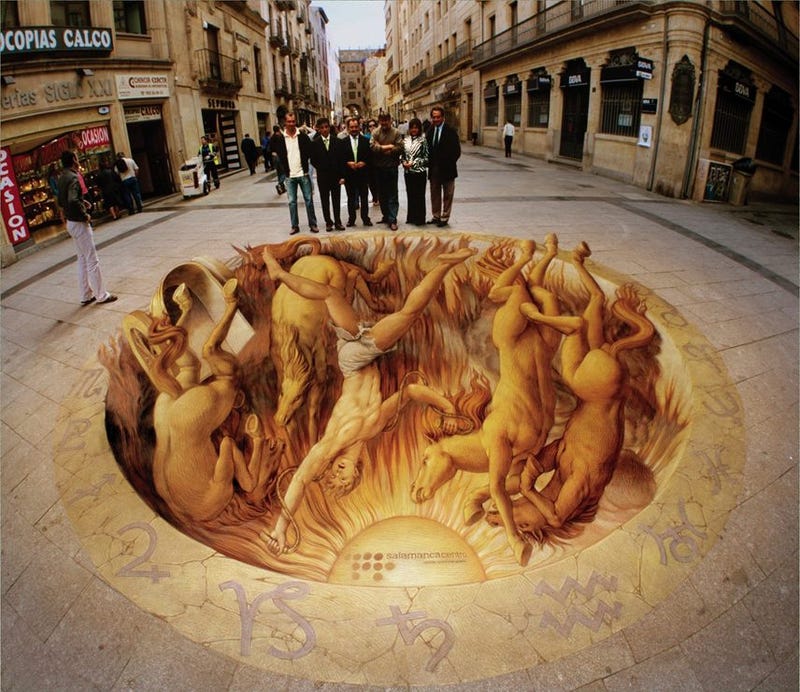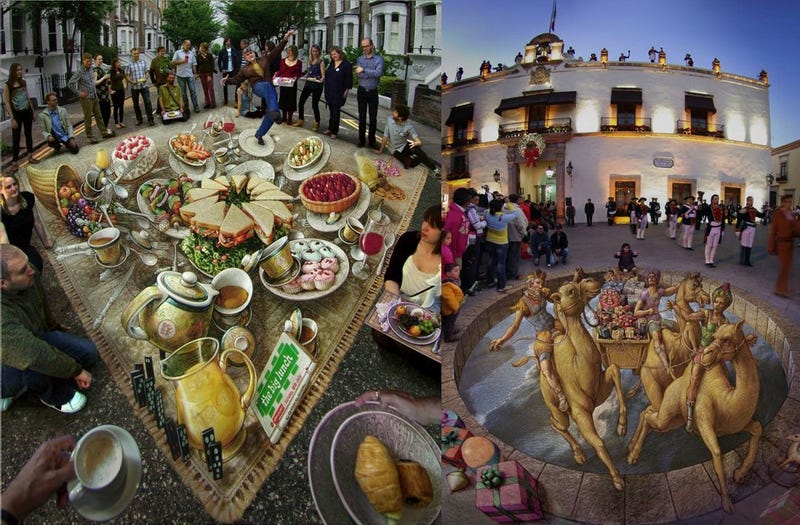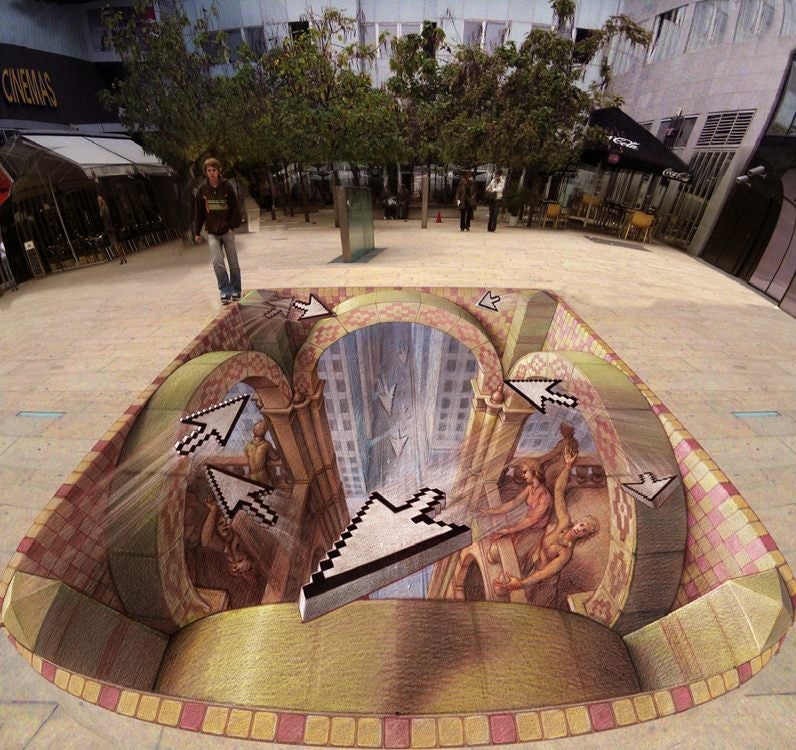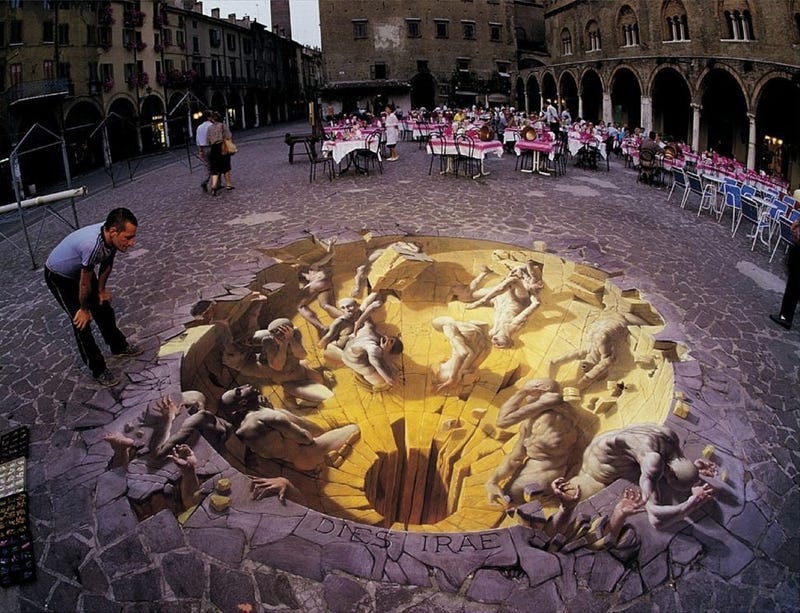 (via Kurt Wenner)
Hartford, Connecticut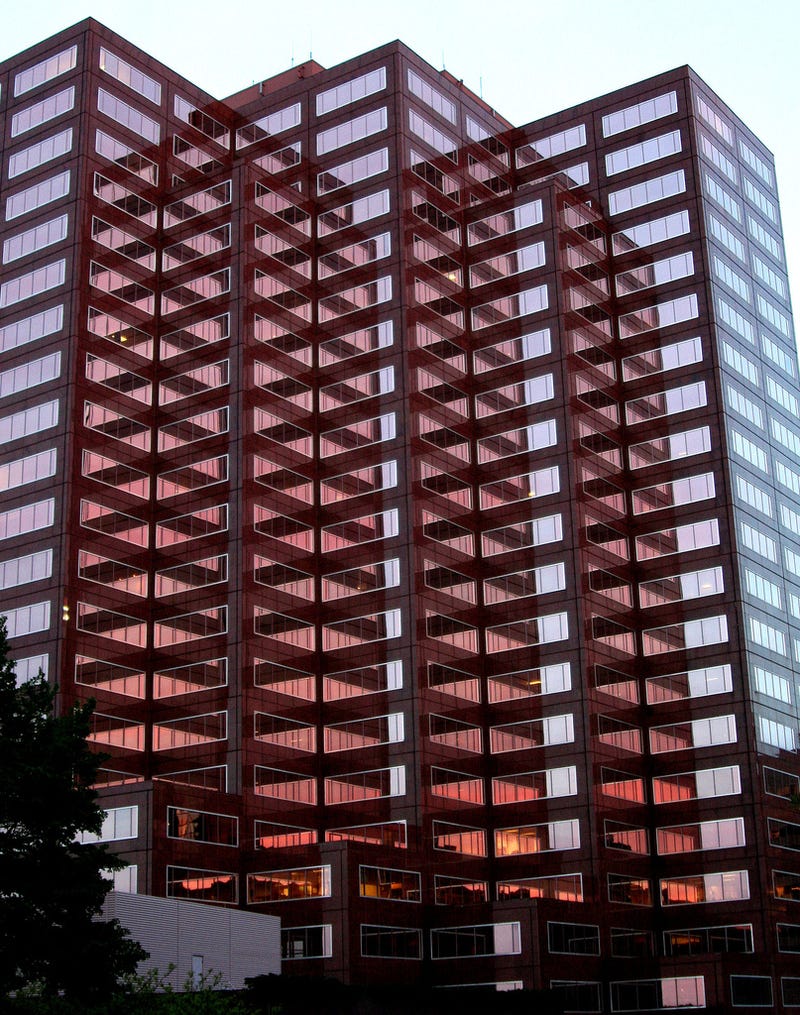 (via emorfes)
Mind Your Step, by Erik Johansson, Stockholm, Sweden, 2011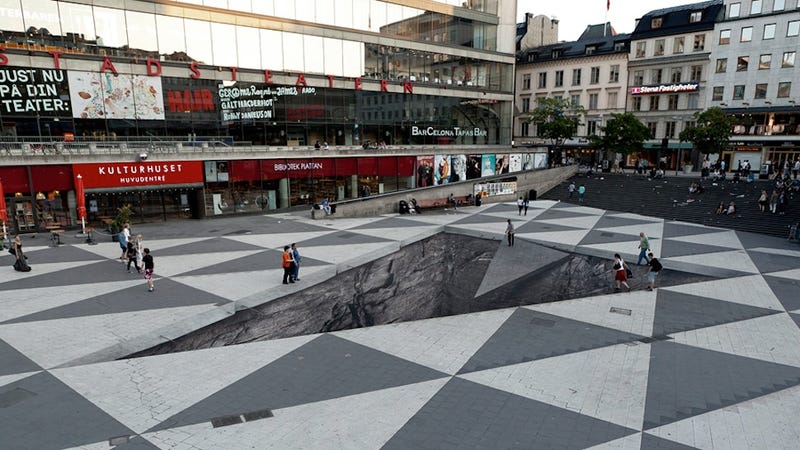 (via Erik Johansson)
Pinnacle at Symphony Place, an office and retail skyscraper designed by Pickard Chilton, completed in 2009, Nashville, Tennessee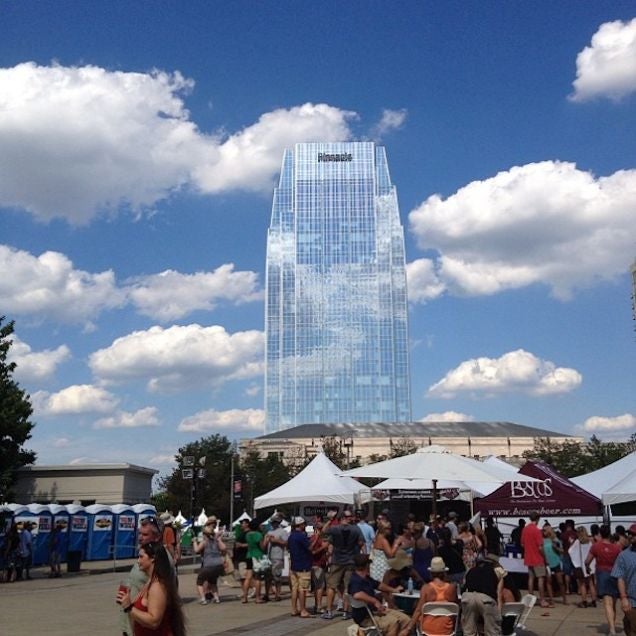 (via Reddit)
Kiral Apartments, designed by Arqmov Workshop, Mexico City, 2011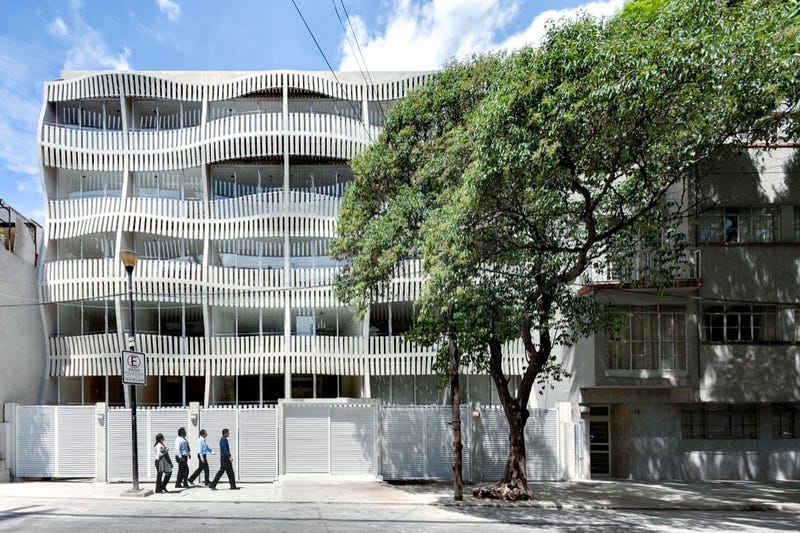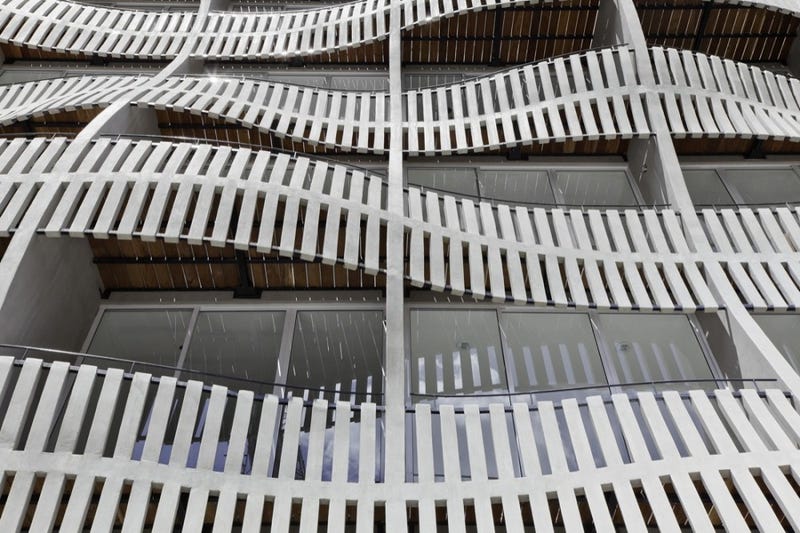 (via ArchDaily)
Residential and commercial buildings in Brazil, designed by Fernando Peixoto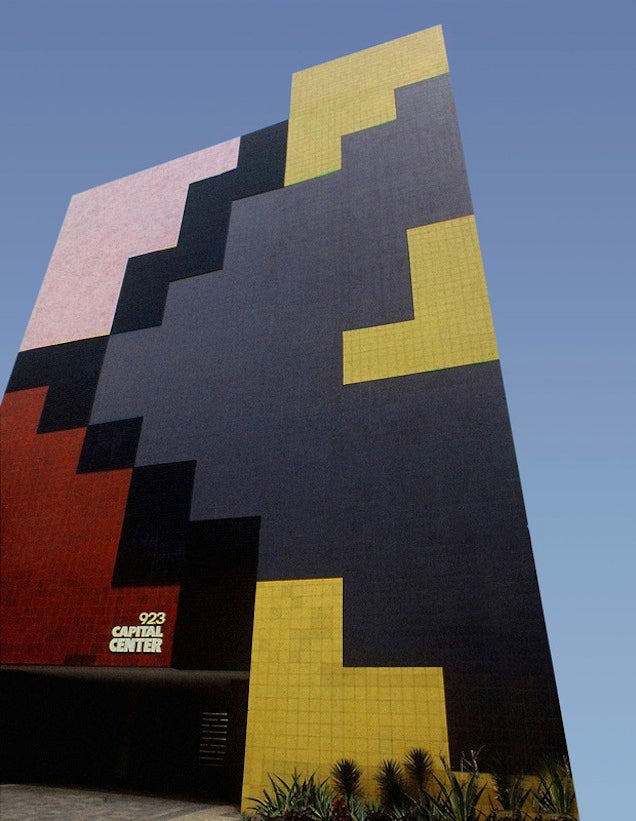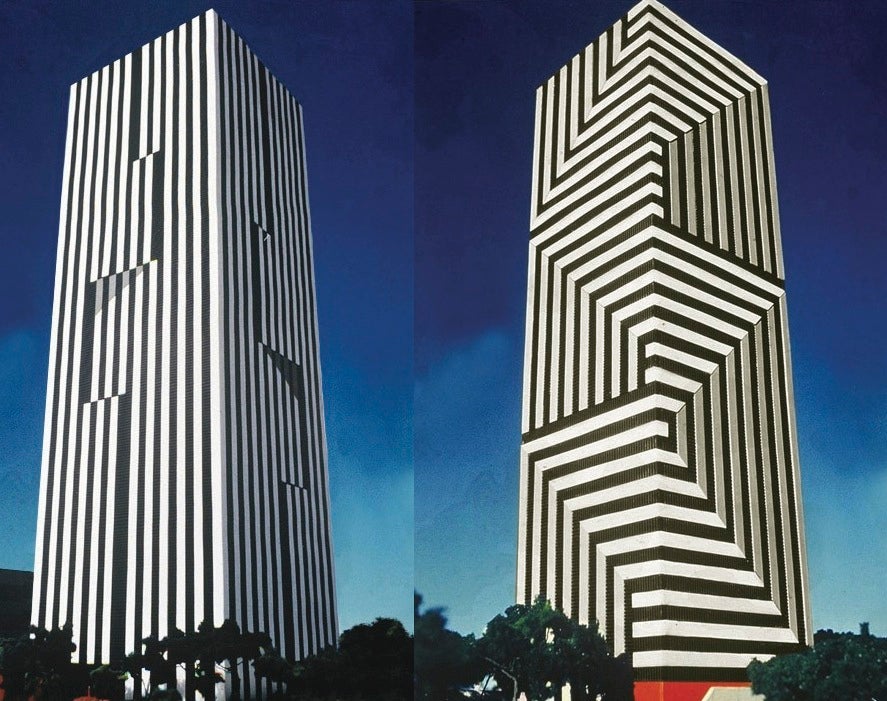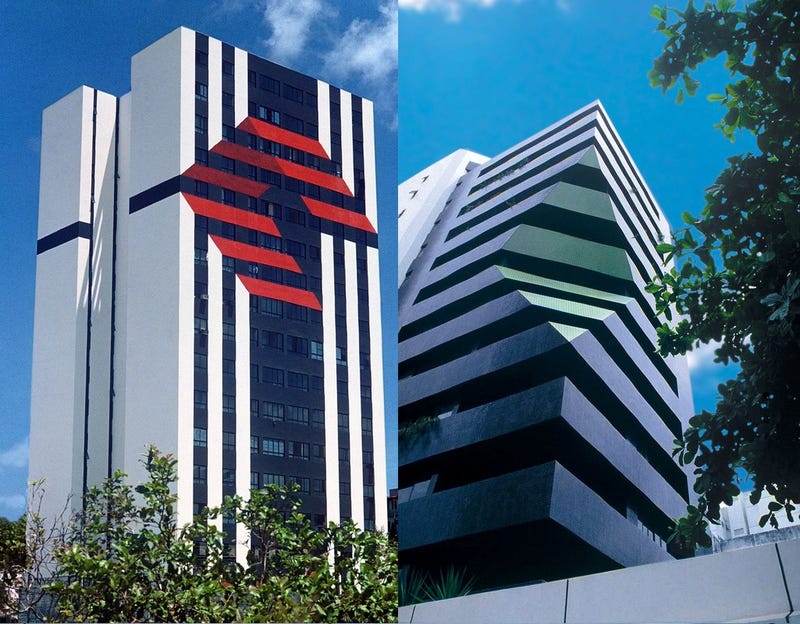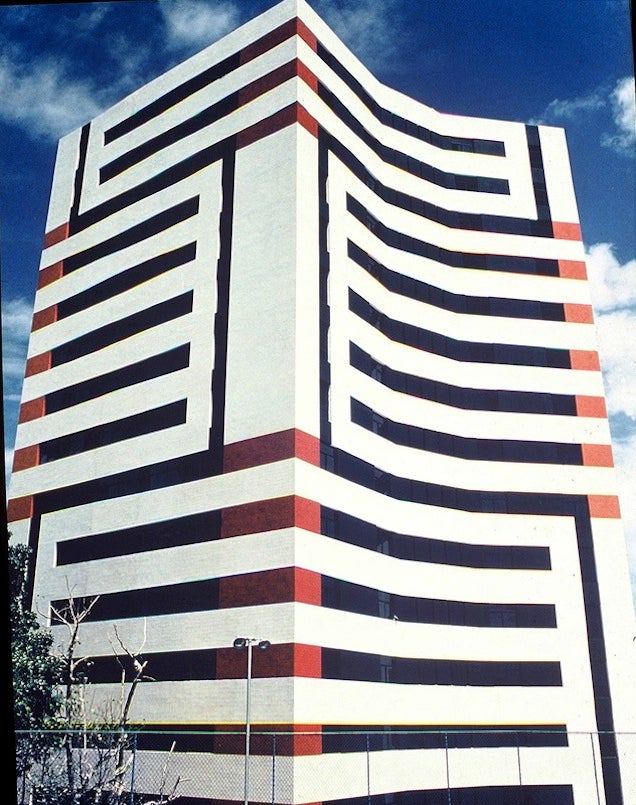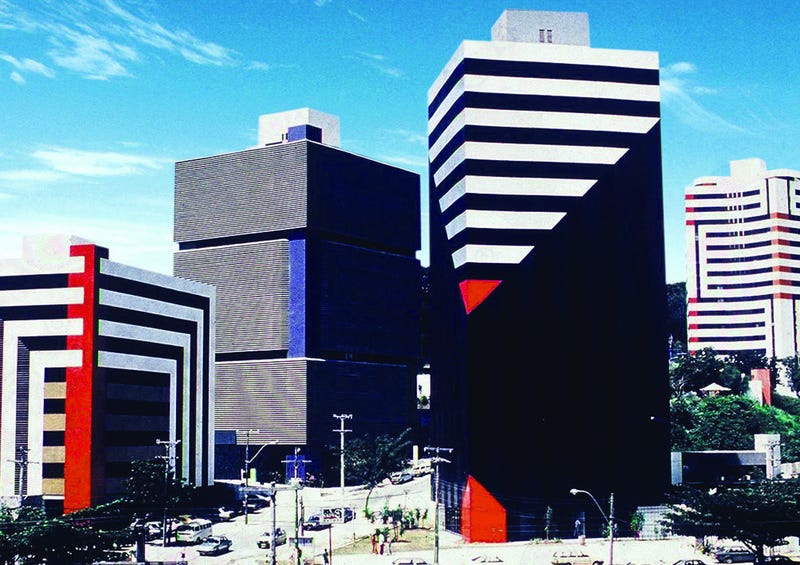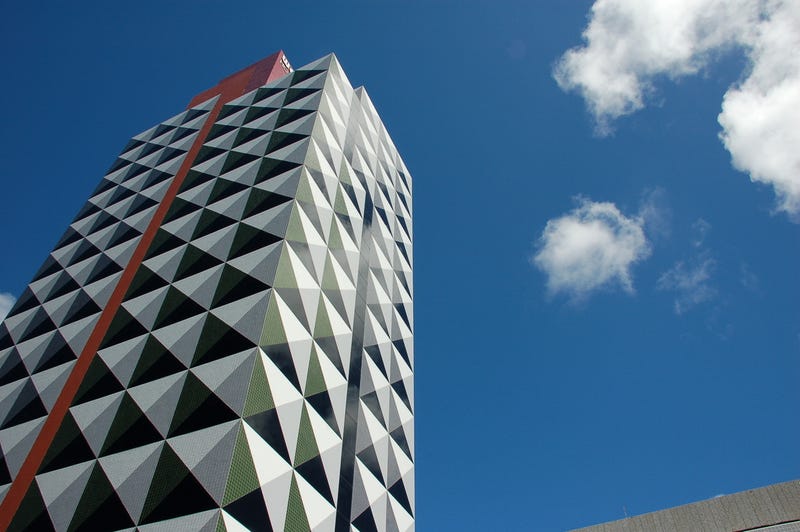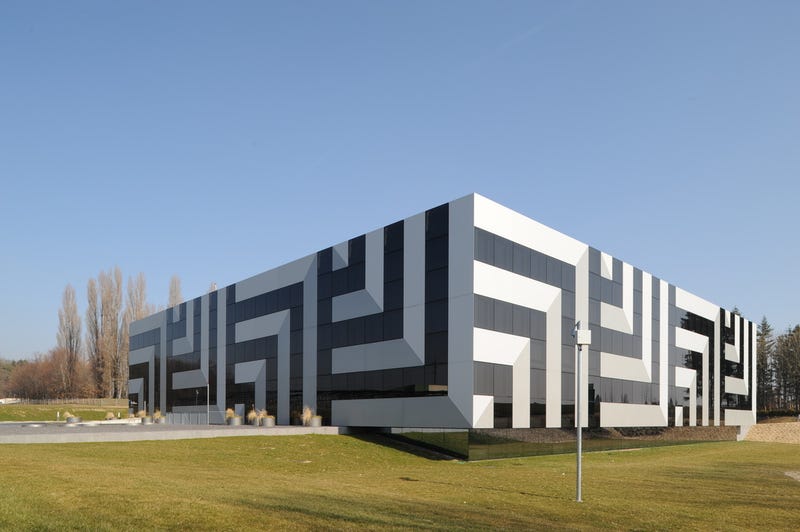 (via Fernando Peixoto)
Promotion of the movie "The Tourist" on the Praetorian Building, Dallas, 2010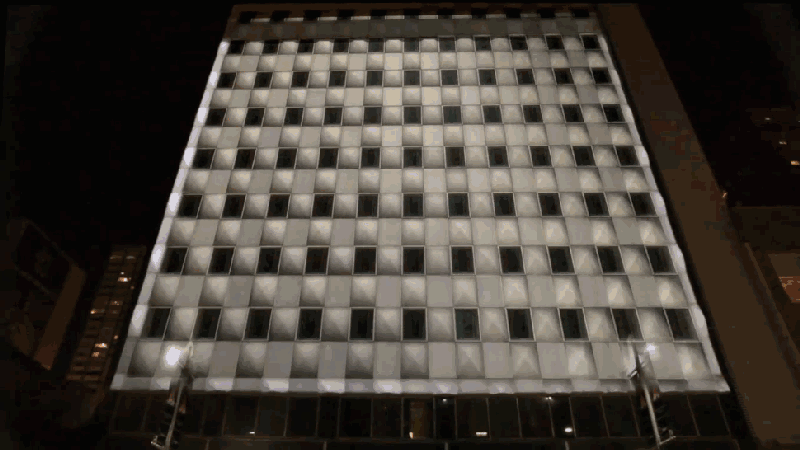 http://io9.com/giant-optical-...
3D pavement drawings of Julian Beever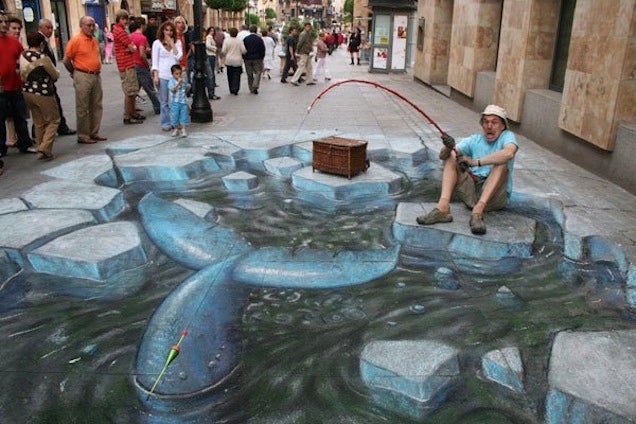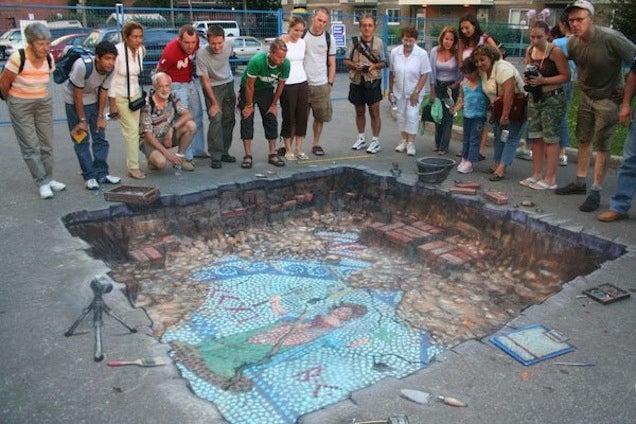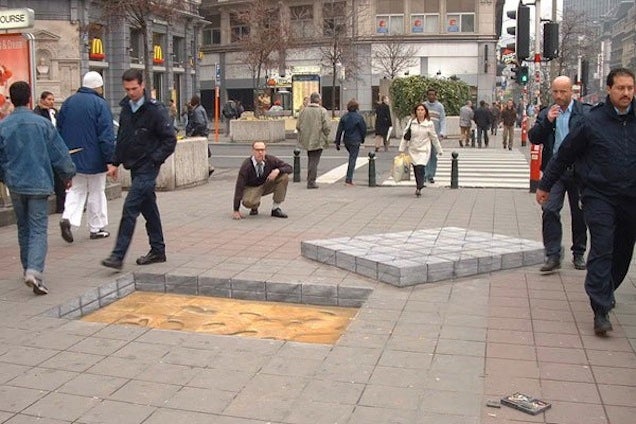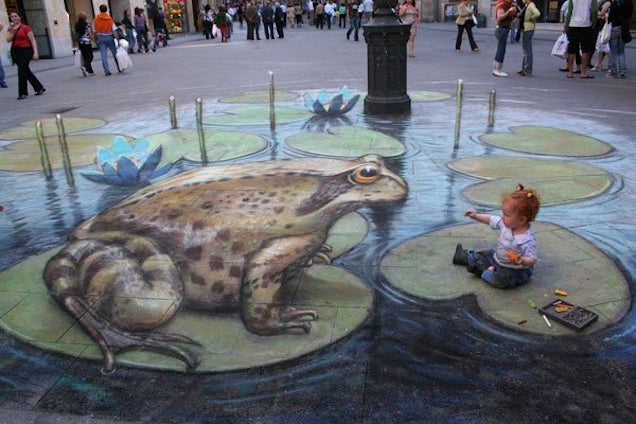 (via Julian Beever)
A magic tap in Cádiz, Spain, by Philippe Thill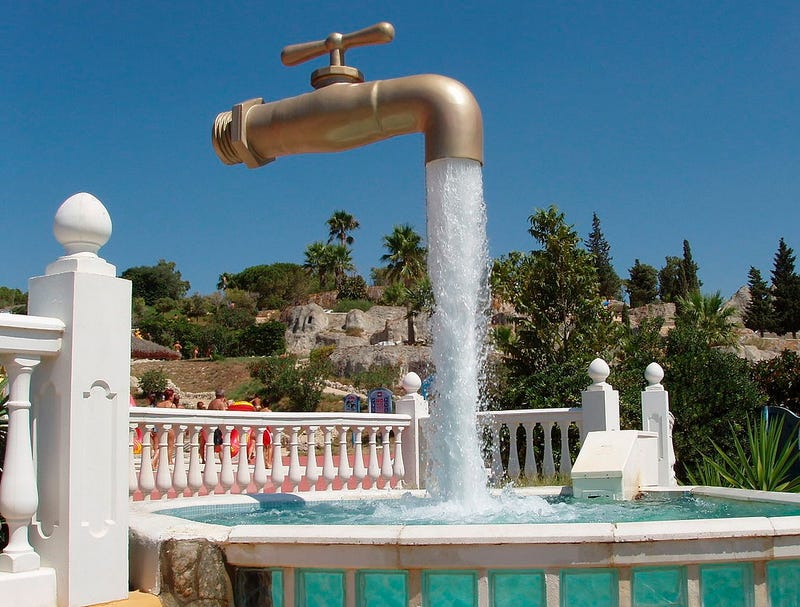 (via emijrp)
This bike rack in Italy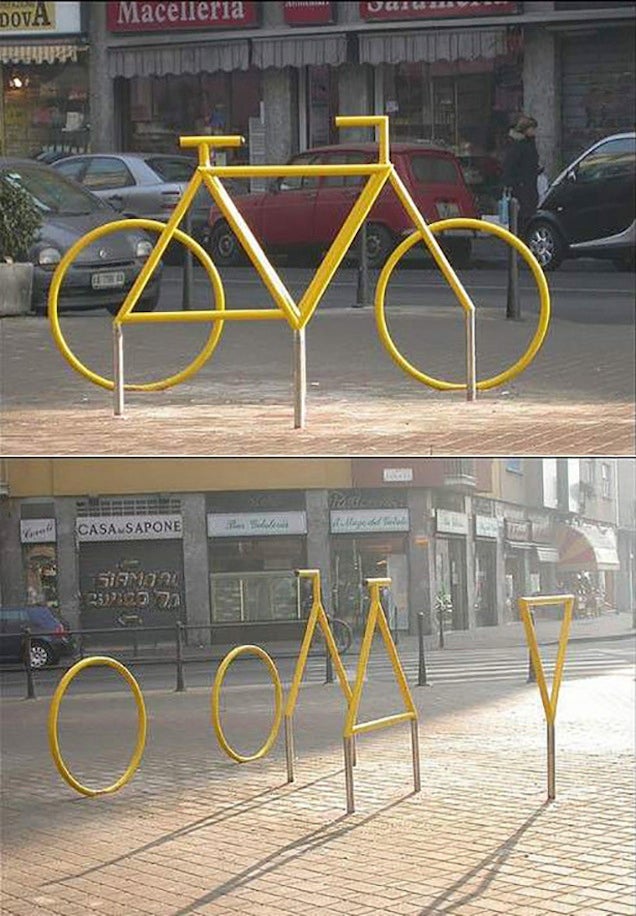 (via Mighty Optical Illusions)