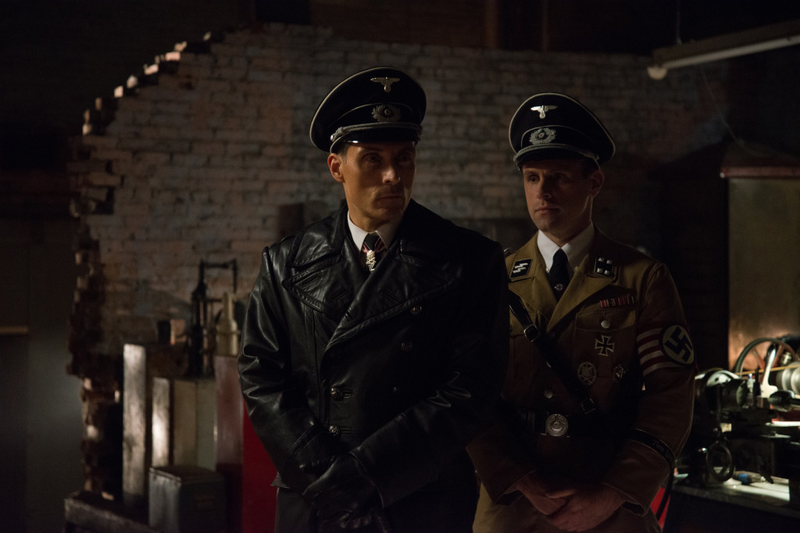 When Amazon.com dropped the pilot for their adaptation of Philip K. Dick's The Man in the High Castle, expectations ran high. The first episode was stunning, and the second episode was just as good. Now, the rest of the season explores just how fascism becomes engrained in a society.
Some minor spoilers for the show's first season.
The basic premise of The Man in the High Castle is a classic alternate history trope: what happens if the allies lose World War II? Here, Germany takes over the eastern half of the United States, while Japan takes up the Western coast: only a small sliver in the middle divides the two.

Germany has come out of the Second World War riding high: they're technologically advanced, and maintain a tight grip on the world, while Japan struggles to keep up. While they were allies during the war, they now live in an uneasy sort of Cold War, and as the Nazi Party's leaders are getting old, tensions are rising.
It should be noted that this isn't a literal adaptation of Philip K. Dick's novel: the show's producers had to change up parts of the story, including adding in elements of an American resistance to the occupying forces. I've been reading up on the book, and it's interesting to see the differences here: Juliana Frink has become Juliana Crain, while Joe Cinnadella has become Joe Blake. Additionally, the fictional book that portrays an alternate world, The Grasshopper Lies Heavy, has become a series of new reels.
While those changes are a bit more superficial, the novel and the TV show are both pretty different entities. The best comparison that I can think of is how Philip K. Dick's other stories have been adapted, such as Do Androids Dream of Electric Sheep? (Blade Runner), and Minority Report, which sees television and movie productions taking Dick's ideas and running with them. The end result is that you end up with a very different sort of production than the original source material. Man in the High Castle is pretty much par for the course by that standard.
That's not a bad thing: Minority Report (the film - I haven't seen the TV Show) and Blade Runner were both excellent films.