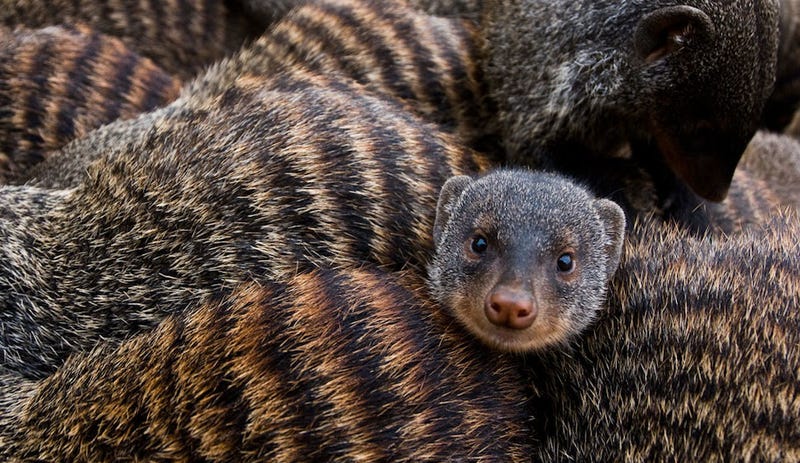 Plenty of social animals have ways to police each other's behavior — so that if an animal enters the wrong territory or reproduces when it's not supposed to, it's punished. But researchers have found that banded mongooses have a more repressive system, which forces all females to give birth at the same time. Or else.
We talked to the lead researcher behind this study about the reason behind this amazing synchronicity — and what it teaches us about how coercion and policing began.
Threats Versus Punishments
Plenty of social animals police each other's behavior — but unlike human laws and penalties, animal policing doesn't seem to have any kind of preventative function.
Take, for example, honeybees and other insects in the Hymenoptera order. Queens are the only ones in the colony that are supposed to be laying eggs, so when a worker bee "selfishly" lays eggs of her own, the queen and other workers rush to destroy the eggs. This policing behavior serves primarily to reduce the potential damaging effects the extra eggs would have on the fitness of the colony.