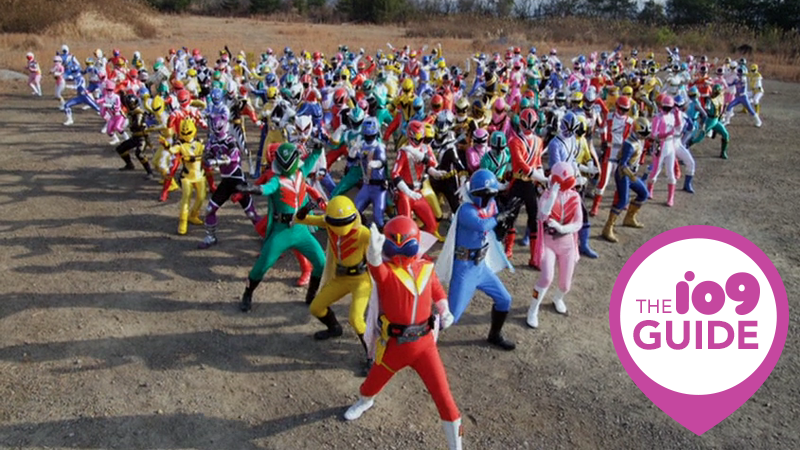 When you think of a superhero team, your mind probably wanders to the Avengers or the Justice League. In Japan, most people would immediately cast those heroes aside in favor of one of the many incarnations of Super Sentai, the masked heroes who have been a huge part of Japanese culture for over four decades. Want to know more? Here's our handy guide.
Welcome back to the io9 Guide series, where we take an introductory but comprehensive look at the most important universes of science fiction and fantasy. These guides are aimed at lay-people in search of a quick refresher, as well as seasoned fans who want to debate the meaning and essential knowledge of a subject.
What Is Super Sentai?
The Super Sentai franchise, which began in 1975 with Himitsu Sentai Gorenger, is part of a genre of Japanese live-action known as "Tokusatsu"—TV shows and movies that rely heavily on practical special effects filming (Tokusatsu literally means "special filming"). This classification covers everything from superhero shows like Sentai or Kamen Rider, to Kaiju movies like Godzilla.
The Super Sentai series is owned by Toei and Bandai (who covers the lucrative toy licensing for the franchise) in Japan, and the series airs early Sunday mornings as part of a block of children's show programming. A Super Sentai series usually runs for a year before it ends, and is almost immediately replaced by a new one, featuring a new cast, new heroes to transform into, and a new storyline. The current team, Doubutsu Sentai Zyuohger, is the 40th Super Sentai incarnation, and began airing in Japan in February of this year.
The premise is usually simple; a team of young men and women (or Sentai, the Japanese word for "squadron") is thrust together as a unit, and tasked with protecting the world from monstrous threats. To do so, the group is given the power to transform into superhero-esque battle suits, granting them special abilities and access to powerful weapons in their fight as Earth's mightiest heroes.
The Secret Link Between Sentai and Marvel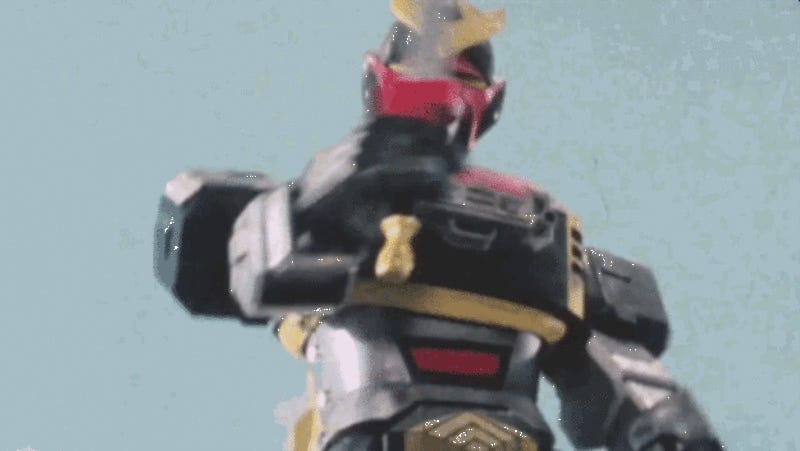 For the first two entries in the franchise, Gorenger and J.A.K.Q. Dengekitai, the term "Super Sentai" didn't exist—they were just known as "Sentai" shows. However, a deal between Toei and Marvel Comics in the late '70s had a huge impact on the franchise that can still be felt today. Who was responsible? Spider-Man.