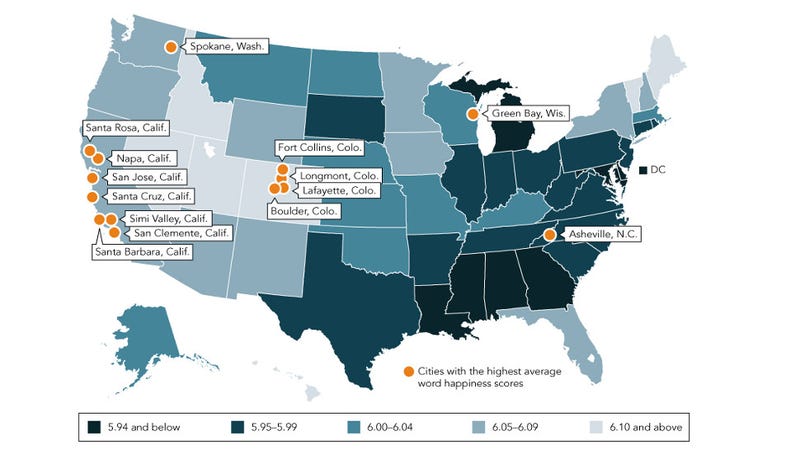 After parsing the results from a recent University of Vermont study of geotagged tweets, the Huffington Post has compiled a map showing just how happy — or unhappy — Americans are according to the state they live in.
The numbers you see in the above graphic were derived by scoring more than 10,000 words on a positive-negative scale and measuring their frequency in millions of tweets across the United States.
Context was deliberately ignored to eliminate experimental bias, as were tweets from out-of-towners and/or tourists (which may explain why Hawaii rocked the list!).
Katy Hall and Jan Diehm explain their map and the 'word happiness score':