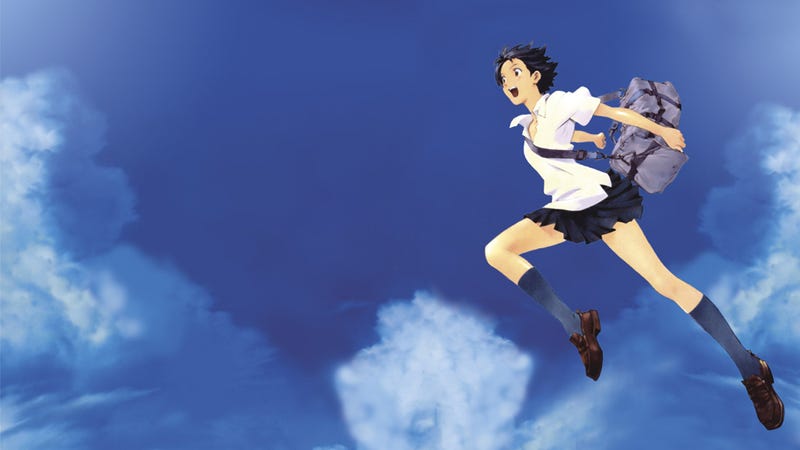 The greatest romances face the test of time — but what happens when two lovers are adrift in time and space? About Time is just the latest in a long line of time-travel love stories, and tales of time-crossed lovers. Here are the greatest time-travel romances of all timelines.
The Girl Who Leapt Through Time
Teenage love is a tricky thing, and in the 2006 adaptation of The Girl Who Leapt Through Time, Makoto messes it up over and over again. After she discovers that she can literally leap through time, Makoto uses her power to play cupid not only with her friends, but with her own love life. She learns that relationships are complicated, even when you can arrange it so that certain conversations never happened. This beautiful anime film expands on the stories told in other adaptations of Yasutaka Tsutsui's novel. Makoto's aunt in the film is the protagonist of the original novel, and we see some of the ramifications of her own time traveling romance.
The Time Traveler's Wife
Throughout The time Traveler's Wife, Audrey Niffenegger compares her main characters' relationship to that between a sailor and his wife. The description is apt as we see Henry and Clare torn apart again and again, never knowing if the storms of life will keep them apart forever. Henry suffers from a genetic condition similar to epilepsy, but instead of having seizures he travels through time. He and Clare struggle to lead normal lives despite his frequent disappearances. In 2009 Robert Schwentke adapted this into a film starring Rachel McAdams, the actress most type-cast as a time traveler's love interest.