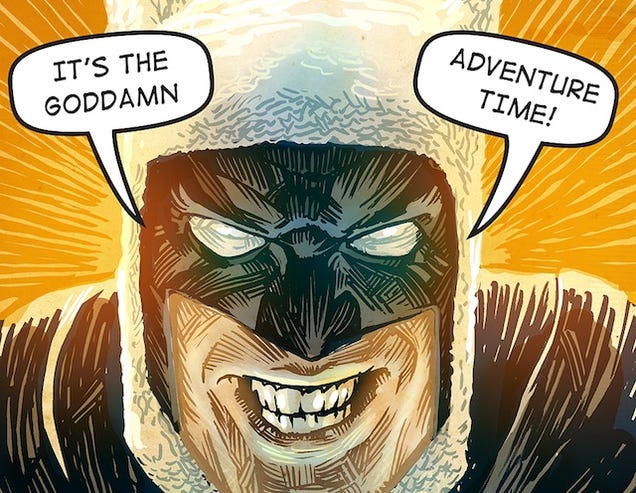 These come from another fabulous The Line It Is Drawn art challenge at Comics Should Be Good. The Adventure Time crew also meet Death and Vampirella, play at being the Venture Bros., and head to Eternia as the Masters of the Universe.
The Line it is Drawn #142 – It's Adventure Time! [Comics Should Be Good via Xombie DIRGE]
The double-cowled Batman is by Robert Rath.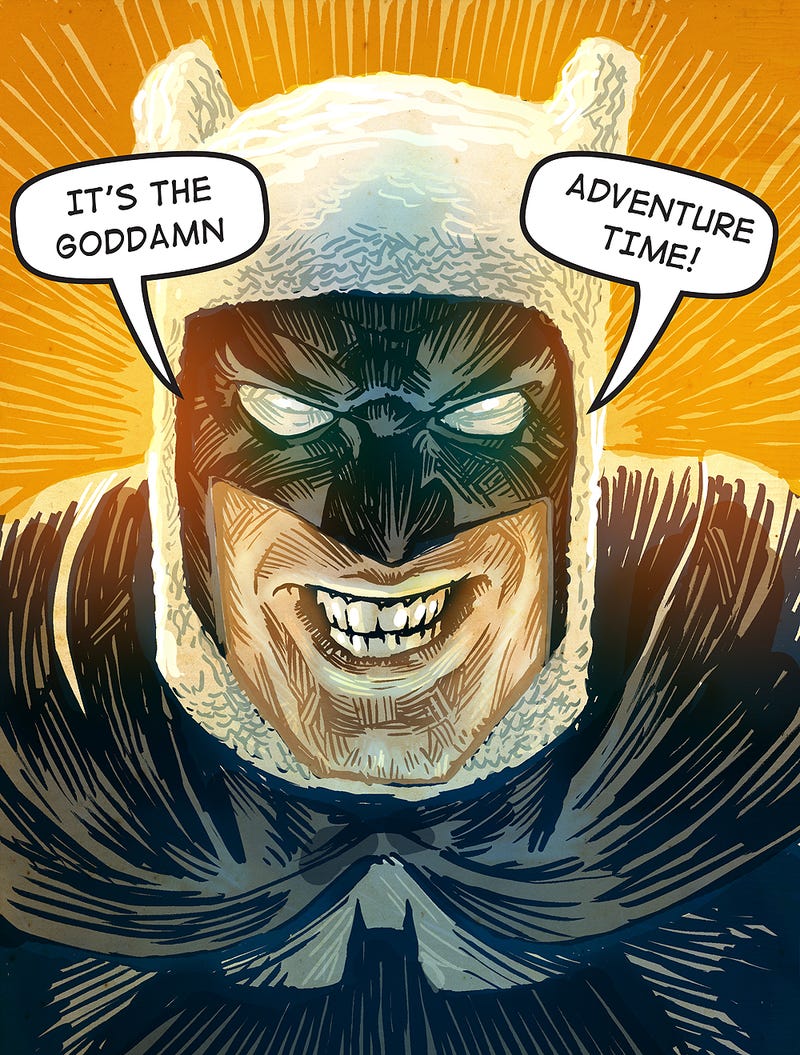 Brendan Tobin drew Galactus' gustatory attack on the Candy Kingdom.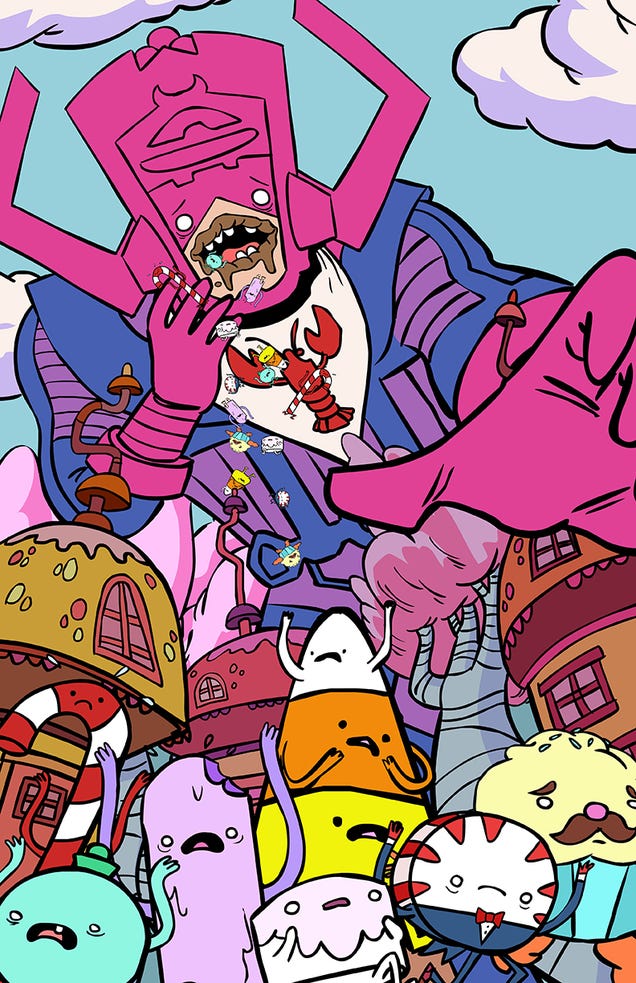 Marco D'Alfonso brings a touch of Kirby to his Avengers/AT mash-up.