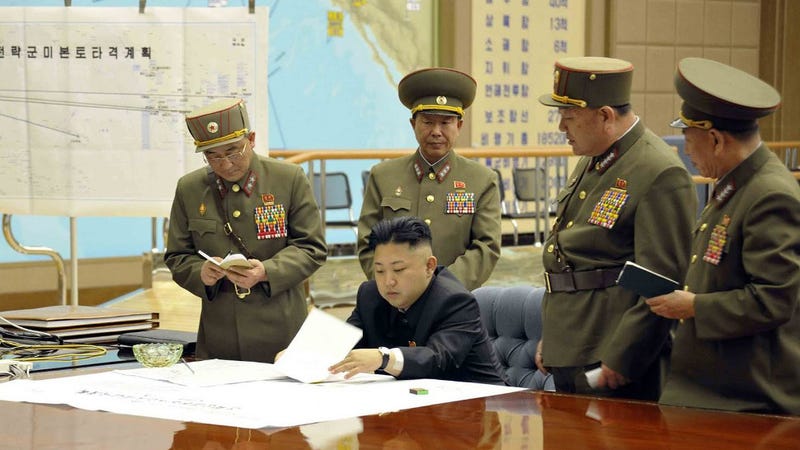 Predicting future conflicts is not easy, especially considering that social unrest and dramatic political changes can happen at virtually any time. But world-altering events don't unfold in a vacuum — it's all about reading the signs. Here are seven geopolitical hotspots that have the potential to change the course of history.
Since the end of the Cold War and the collapse of the largely bipolar geopolitical superstructure, the world has become an increasingly fractured and unstable place. George W. Bush's New World Order never materialized, due to dynamic economic, cultural, and political processes, the renewed rise of national interests, and the steady encroachment of sectarian radicalism.
There are many "hotspots" in the world today, including tenuous situations in Afghanistan, Myanmar, Central Asia, Iraq, the Democratic Republic of Congo, Kenya, Somalia, Sudan, and Turkey. As awful as these situations are, none of them threaten to disrupt the global balance.
But after speaking to several futurists and international affairs experts, I learned that there are at least seven different possible scenarios that could trigger the start of the next major war.
1. Ongoing turmoil in Pakistan
Nuclear-capable Pakistan continues to be a headache for international observers. Ongoing drone strikes by U.S. forces have largely alienated its population of 176 million. The country is notorious for serving as a springboard for extremist groups, including those set against its mortal enemy, India. Pakistan has also suffered through three consecutive years of devastating floods, and thousands of civilians have been displaced on account of military occupations and militancy. The nation's transition to democracy has been slow-going — a process that could be disrupted if extremist parties take power in the elections later this year.
I asked Georgia Tech's Margaret Kosal about Pakistan, and she expressed her concerns with its government and the upper echelons of Pakistan's military. The country is currently experiencing internal anti-government problems, which include, but are not limited to, Islamist radicals.
"The risk," she told io9, is that "nuclear weapons may be acquired by groups outside the military or by those affiliated with such groups who would transfer them to transnationalist groups who will use them." This, she contends, is just as likely a threat against India as the U.S. or other western nation. (image: Associated Press)
2. Unpredictable North Korea
The isolated and nuclear-capable nation of the Democratic People's Republic of Korea is the last true Marxist hold-out. It's alone in a world dominated by capitalist interests. Kim Jong-un's seemingly erratic and perplexingly belligerent behavior has even served to alienate its longtime ally, the People's Republic of China.