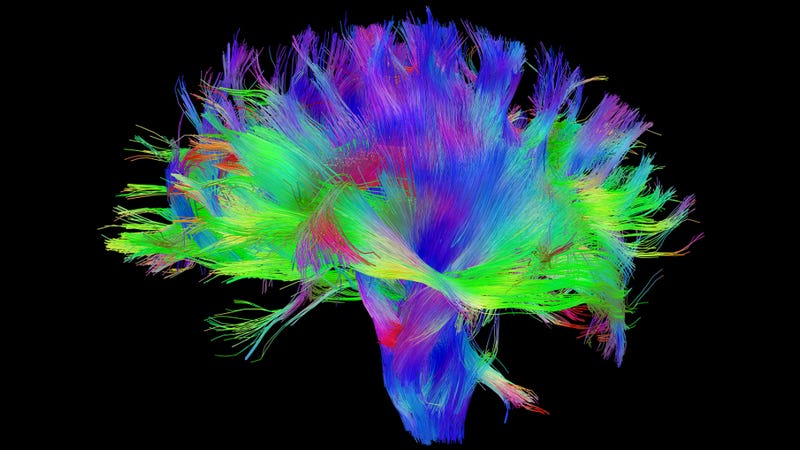 By creating highly detailed connectome maps of nearly 1,000 men, women, boys, and girls, neuroscientists have shown the dramatic extent to which male and female brains are "wired" differently — cognitive variations that may help to explain why men and women fare better at certain tasks.
Of course, we know that our brains don't actually have wires, nor are we "hardwired" in the same way our technologies are. But the analogies aren't entirely useless; certain parts, or modules, of our brain are connected by a kind of neural circuitry. These linkages can be shown in structural connectome maps, much like the one shown in this article's header image (credit: nibib.nih.gov).
Structural connectomes are created using diffusion tensor imaging, and they're providing neuroscientists with an unprecedented glimpse into the inner workings of the human brain.