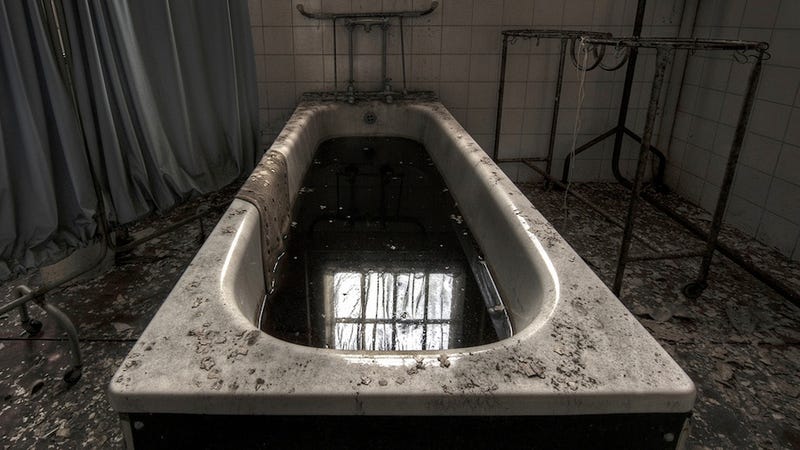 The abandoned asylum, soaked in tragically crazy ghosts, is a staple of the horror genre. And for good reason. These real-life decaying asylums will give you the shivers.
Cane Hill Asylum, Croydon, London, 1883-1990
(via Forlorn Britain, Tom Wheeler and Paul/howzey)
Trenton Psychiatric Hospital, Trenton and Ewing, New Jersey (founded in 1848)
The director of this psychiatric hospital between 1907 and 1930 named Dr. Henry Cotton had a very progressive attitude toward care for his patients. He developed a dangerous theory about mental illness, one that turned his hospital into a house of horrors.