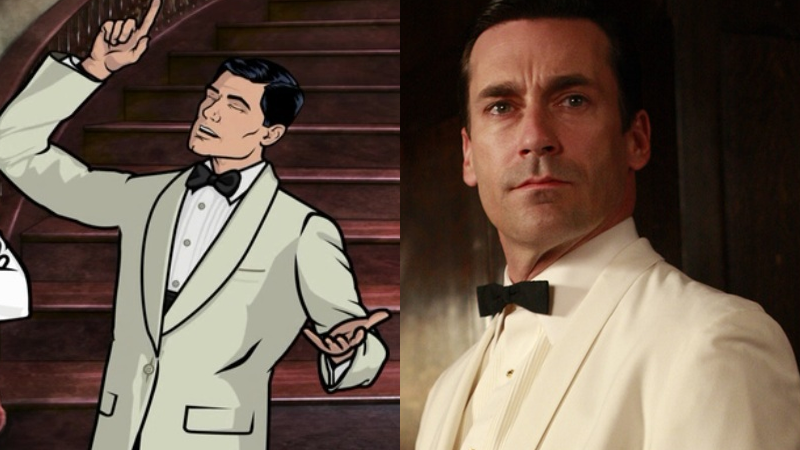 There's long been talk that after the adventures of animation's goofiest spy, Sterling Archer, came to an end on TV, the team behind the show would want to try an Archer movie. Recently the show's producers teased an idea for a live-action film, and if they go that way they already have a perfect star in mind: Mad Men's Jon Hamm.

Speaking to The Daily Beast recently, producers Matt Thompson and Casey Willis discussed the chances of Archer transitioning from TV show to feature film—something that has been discussed in the past by the show's creator, Adam Reed, according to Thompson
It's all up to whatever Adam [Reed] wants to do, but he and I have definitely talked about it. I think we talk about it once every two years. We vacillate between if you do it, why are you doing the TV show? And should it be live-action, or should it be cartoon? The talk is there, we just still haven't decided. I don't think there will be a movie before the last episode of Archer airs on TV. I don't think we'll make a movie before the series finishes.
The show uses a variety of models to based the cast's animated appearance on, but according to Thompson, Archer's staff has only one actor in mind if the movie was live-action rather than animated: Jon Hamm.