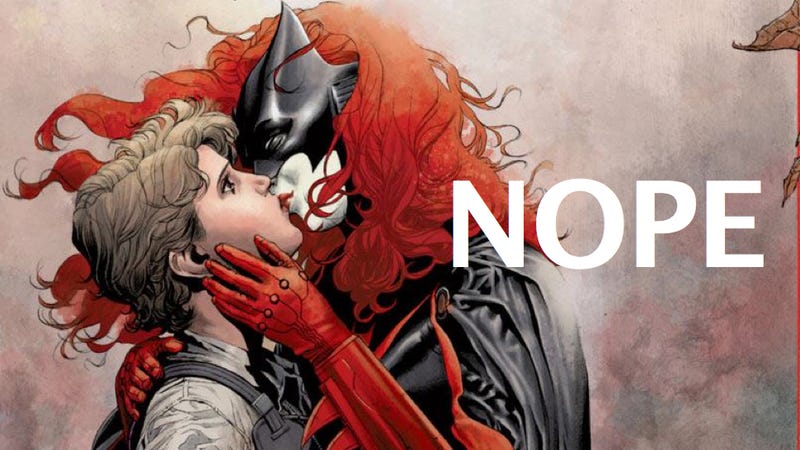 To err is human, to forgive divine. So I guess if you forgive these people and companies for making some of the most moronic decisions of this year, you're a god. Congratulations! Now cast your divine attention to learning how DC, Cartoon Network, Disney and more bungled their way through 2013.
DC Hires Orson Scott Card, Creates PR nightmare
DC kicked the year off by hiring scifi author and very outspoken anti-gay rights advocate to pen an issue of Adventures of Superman, beginning a year in which it seemed the comics publisher could do almost nothing right. DC pointed out that its writers' personal statements in no way indicated the company's views, but the decision not only caused fans to boycott the title, but many stores refused to carry it as well. Artist Chris Sprouse quit because of the (negative) media attention the whole thing was garnering, too. DC's bizarre response was to announce Card's story had been delayed, promising it would still be coming out, which kept people angry about DC's support of Card… but then not ever releasing the issue. Seems like DC could have avoided a lot of hassle if they'd just done that at the start.
DC Forbids Batwoman's Gay Marriage, Continues PR Nightmare
After the Orson Scott Card kerfluffle, you might think that DC would be extra-sensitive to any other issues that might construe them as being anti-gay, right? Wrong. DC's next big gaffe came when they basically announced they refused to let Batwoman get married to her female partner Maggie Sawyer, causing the series' writer and artist to quit DC altogether. Now, besides losing the talented team of J.H. Williams III and W. Haden Blackman, this only exacerbated DC's problems. Co-publisher Dan DiDio announced that the company didn't have a problem with gay marriage, it just didn't think it was appropriate for any of its superheroes to get married — which was nonsense for a lot of reasons, not least of which that Aquaman was currently married (which was swiftly, if awkwardly, retconned immediately thereafter). Again, we believe that DC didn't make the decision because Batwoman was gay, but the fact is they put themselves in a position where they had to basically say out loud "We refuse to let this gay character get married" mere months after hiring Orson Scott Card. This was an easily avoided situation that DC managed to fuck up as badly and publicly as possible.