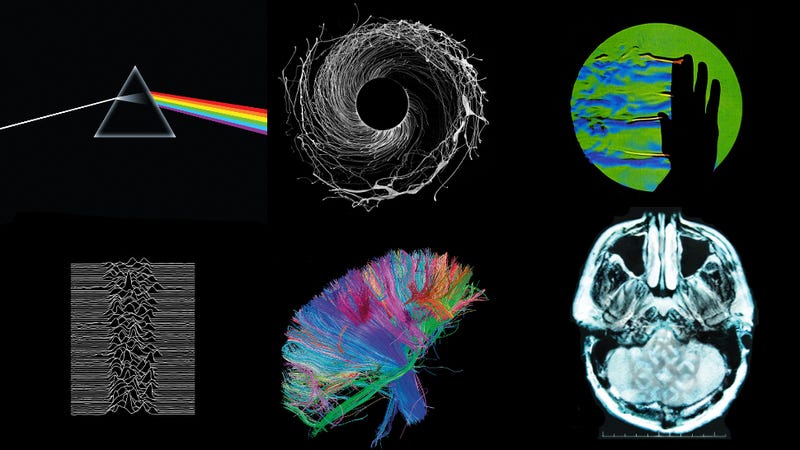 LP covers are an art form all their own — and some of the coolest record covers feature fantasy and science fiction icons. But what about science itself? Some of the greatest album covers feature images lifted directly from science. Here's a gallery of the best album cover art inspired by real science.
In no particular order:
Pink Floyd: Dark Side of the Moon
The quintessential science-y album cover, featuring a Newtonian light prism. Along similar lines, check out Philip Glass's Glassworks.
Joy Division: Unknown Pleasures
This iconic cover features a data visualization of the signal emanating from the first pulsar to be observed by scientists. Here's the story behind the cover:
Joy Division: "Transmission" Single Cover
More Joy Division, this one featuring a nebula.
Coldplay: X&Y
This cover translates the album title, X&Y, into a binary code where each block of color represents a 1 and a gap 0.
Brian Eno: Atmospheres & Soundtracks
This list would be incomplete with an Eno cover, this one a shot of the lunar surface.
Muse: The 2nd Law
A cover showing the connectome of the human brain. The brain's connections can also be shown this way.