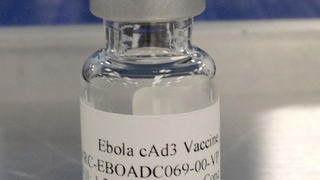 The anti-vaccination movement sees itself fighting against the shadowy forces of the CDC, Big Pharma, the media and their "lies" about immunization. And now, with the Ebola outbreak, they've cranked their crazy-meter up to 11, declaring the disease to be everything from an autism cover-up to a complete fraud.
I'm something of a connoisseur of conspiracy theories. Every time there's a major world event, I play my own version of the Kevin Bacon Game and try to see how many steps it will take for people to draw a connection between Russia's annexation of Crimea and the faked Apollo Moon landing. (Bonus points if either extraterrestrials or the Freemasons are involved.)
But, rummaging through the anti-vaxxer websites gets downright creepy, given that there's already enough misinformation and panic about Ebola—and it adds yet another layer of ugliness to the psyche of people who embrace junk science at the expense of children's health.