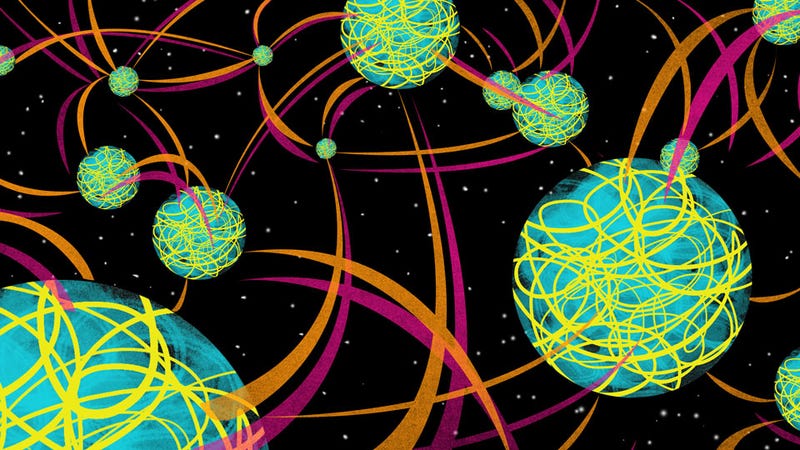 According to the Many Worlds Interpretation of quantum physics, we live in an infinite web of alternate timelines. It's a serious claim that carries some rather serious scientific, philosophical, and existential baggage. And here are the nine weirdest possible implications.
Illustration by Tara Jacoby.
A few years ago we did an explainer on the Many Worlds Interpretation (MWI), but it's worth doing a quick review. For those of you familiar with the concept, feel free to jump ahead.