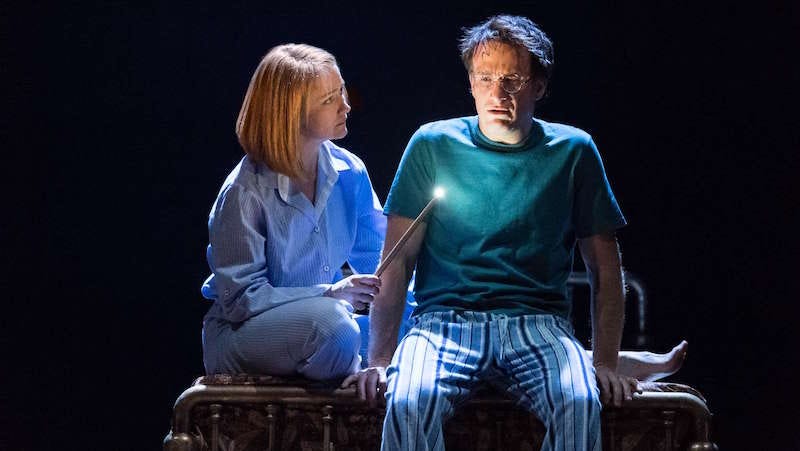 Harry Potter and the Cursed Child is like pure Potter concentrate; that is to say, the plot twists come thick and they come fast, and they are all pretty much ridiculous. Here are the absolute craziest moments from the new play—some awesome, some outrageously horrible, but all of them completely insane.

[Author's note: I want everyone to know that I did not pick the horrible number joke in this list. My editor did. (I did laugh and agree, though.)]
9 ¾) The Trolley Witch
I've already gone into this in depth, but the revelation that the old woman who sells treats on the Hogwarts Express is also a terrifying witch with spikes for hands who throws exploding pumpkin pasties at rascally kids is one of the best things in Harry Potter and the Cursed Child.