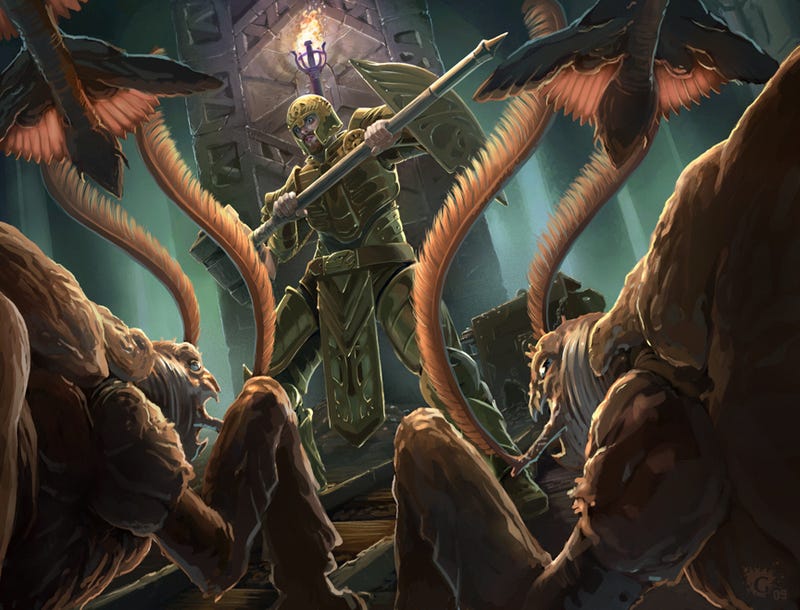 In the worlds of D&D, there are countless monsters that terrify the general populace, but only a few truly strike fear into the heart of adventurers. Not because they're so powerful, mind you, but because they're really annoying. Here are a dozen player-tormenting monsters beloved by cruel Dungeons Masters.
Top image by DeviantArtist Dangercook.
1) Rust Monsters
There are a lot of creatures from our Most Memorable D&D Monsters list here; this is not a coincidence. This is because people tend to remember the monsters that completely screwed them over better than monsters that didn't. The most classic obnoxious D&D monster has to be the rust monster, which should be nothing more than a larger-than normal, aggressive prawn-armadillo hybrid, but is in fact completely terrifying because it destroys players' weapons and armor, leaving them defenseless and offenseless — at which point even a large prawn-armadillo can be a problem. More importantly, the rust monster does not discriminate, and will destroy super-powerful magical weapons and armor just as easily as normal ones, which just terrifies players. I have seen characters that can kill dragons without breaking a sweat run screaming from rust monsters.