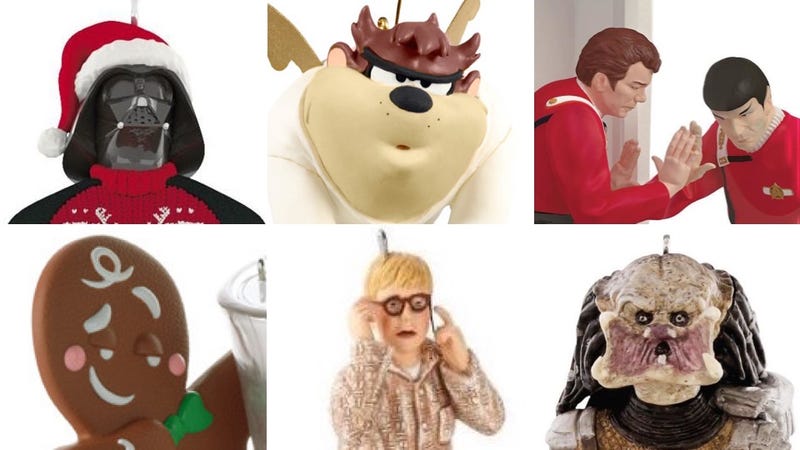 Back in 2013, I took on the unsavory, festive world of Hallmark ornaments. What I found, of course, rocked our nation to its core, but Hallmark's onslaught of holiday WTF-ery did not end there. As such, I have updated our exposé of the company's most unfortunate and upsetting ornaments.
1) Star Wars Holiday Darth Vader
When I first wrote this list in 2013, I included an ornament of Vader wearing a Santa cap, offering a present in his outstretched hands. How could one of cinema's greatest villains look less menacing? I wondered. Hallmark has answered me: by putting him in a ridiculous Christmas sweater—a sweater that, thanks to its sculpting, makes it look vaguely like Vader is wearing a large holiday bib. In full disclosure, I personally would totally wear this sweater, but I am also very much not a Dark Lord of the Sith.