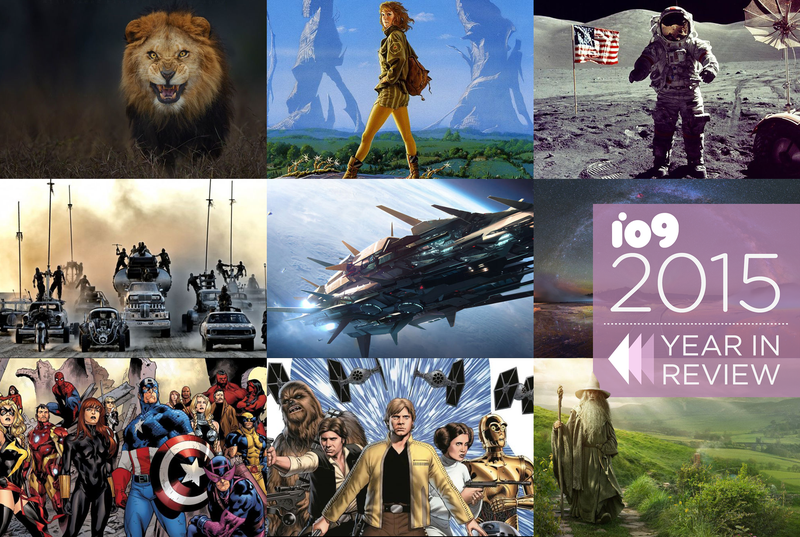 It was a year of splendid science fiction, some pretty strange science...and a little movie called Star Wars: The Force Awakens. Somehow that dress made the cut too. These are the 100 most popular io9 posts from 2015, according to data from Google Analytics.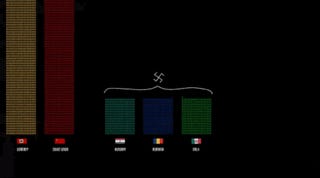 It's difficult to conceptualize excessively large numbers, particularly when they pertain to human tragedies. But this highly-engaging animated data visualization by Neil Halloran makes WWII-related deaths all too comprehensible.
Pakistani nature photographer Atif Saeed managed to capture this stunning shot of a lion — just before it leapt at him.
James Van Der Beek and Katee Sackhoff star in Joseph Kahn's (Detention, Toque) R-rated, NSFW Power Rangers short film. We did not think the Power Rangers could be this dark. We were so wrong.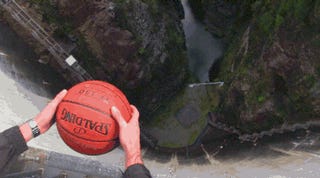 Drop a basketball with backspin from a great enough height, and something rather interesting happens. In the video below, Veritasium's Derek Muller explains the Magnus effect, and why the phenomenon can cause a ball with even a little spin to swerve so dramatically from its expected path.
In 1972, animal behaviorist John Calhoun built a mouse paradise with beautiful buildings and limitless food. He introduced eight mice to the population. Two years later, the mice had created their own apocalypse. Here's why.
Science fiction and fantasy offer a rich legacy of great books—but that abundant pile of reading material can also be daunting. So sometimes, it's easier to fake it. We asked some of our favorite writers, and they told us the 10 books that everyone pretends to have read. And why you should actually read them.

After a violent storm ripped through the Irish town of Collooney, locals were shocked to discover the remains of a 1,000-year-old skeleton hanging from the roots of a fallen tree.
On December 11, 1972, Apollo 17 touched down on the Moon. This was not only our final Moon landing, but the last time we left low Earth orbit. With the successful launch of the Orion capsule, NASA is finally poised to go further again. So it's important to remember how we got to the Moon — and why we stopped going.
Deer aren't the slim, graceful vegans we thought they were. Scientists using field cameras have caught deer preying on nestling song birds. And it's not just deer. Herbivores the world over may be supplementing their diets.
It takes a lot of hard work to stay in shape, which is why it's important to exercise on a regular basis. But it's not always possible to remain active, and sometimes a few days off can turn into a more... extended hiatus. Here's what happens to your body when you suddenly stop exercising.
The Perseids is my favorite meteor shower of the year, and this year is likely to be the best one in recent memory. Here's when, where, and how to watch it—and just what is going to make this year so spectacular.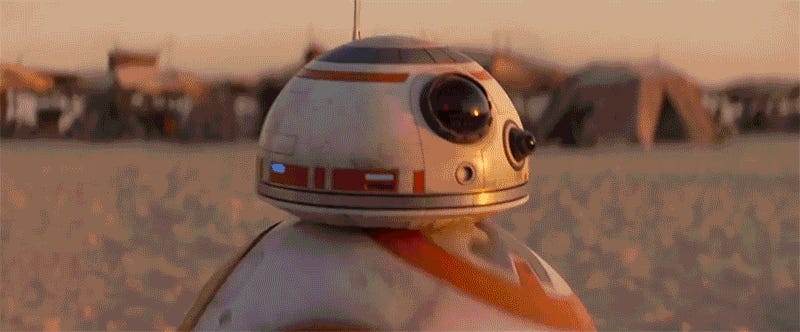 Wow. You thought you were done with new Star Wars trailers after the recent, amazing one we just had? Think again. Disney has released an international cut of the trailer—one that is packed with new shots and dialogue.
The dishwasher! The perennial optimization problem. Even the chronically untidy have been known to harbor strong opinions on efficient loading technique. But did you know dishwasher manuals actually include photos and illustrations of ideal rack layouts? (Be honest – did you even realize your dishwasher had a manual?)
A rift is tearing the internet apart. And it's the question of what color this dress is. Society has been split into the white/golds and the blue/blacks. Thankfully some people have stepped up to explain, scientifically, what color this goddamn dress is.
Guess what? Neill Blomkamp was working on a secret Alien project that included Sigourney Weaver reuniting with Corporal Hicks, and the concept art is gorgeous. But now it's dead, or was never going to be made in the first place, and I'm just going to scream "PROMETHEUS" into a pillow all day until I pass out from lack of air.
Twenty years ago, this puzzle appeared on a test administered to top-tier math students from 16 countries around the world. Only 10% of test takers got it right. In the U.S., only 4% managed to provide a correct response. Can you find the "simple" solution that so many intelligent students missed?
Thursday afternoon, GQ Magazine revealed photos from their latest issue featuring Trainwreck star Amy Schumer in joking, sexual situations with Star Wars characters like C-3PO and R2-D2. Friday, Lucasfilm responded and not in kind.
And then—get this—THEN they accidentally posted a picture of it online. And then some people spotted it and called a spade a spade crab a crab. Hey everybody! Look! It's a crab on Mars!
"Slim by Chocolate!" the headlines blared. A team of German researchers had found that people on a low-carb diet lost weight 10 percent faster if they ate a chocolate bar every day. It made the front page of Bild, Europe's largest daily newspaper, just beneath their update about the Germanwings crash. From there, it ricocheted around the internet and beyond, making news in more than 20 countries and half a dozen languages. It was discussed on television news shows. It appeared in glossy print, most recently in the June issue of Shape magazine ("Why You Must Eat Chocolate Daily," page 128). Not only does chocolate accelerate weight loss, the study found, but it leads to healthier cholesterol levels and overall increased well-being. The Bild story quotes the study's lead author, Johannes Bohannon, Ph.D., research director of the Institute of Diet and Health: "The best part is you can buy chocolate everywhere."
I wish I had something clever or profound to say about the first photo of Mark Hamill as Luke Skywalker taken in 30 years, or about it being the first time we've ever seen Luke wearing traditional Jedi robes. But I don't. My stomach is full of tiny Star Wars-obsessed butterflies and I'm just really, really happy right now. Enjoy.

I'm serious. Mad Max: Fury Road should not exist. It should never have gotten made. It certainly shouldn't be as awesome as it is. And yet somehow, against all odds, this impossible cinematic masterpiece is in theaters right now, in defiance of reality itself.
If Sir Christopher Lee had just been a movie star, he would still have been an icon. But the late actor, who passed away last week, had an amazing life even beyond his incredible body of work. Whether you're still lamenting his passing or unsure why his death is such a loss, here's 22 reasons why Christopher Lee will always be a legend.
Last year, NASA's advanced propulsion research wing made headlines by announcing the successful test of a physics-defying electromagnetic drive, or EM drive. Now, this futuristic engine, which could in theory propel objects to near-relativistic speeds, has been shown to work inside a space-like vacuum.