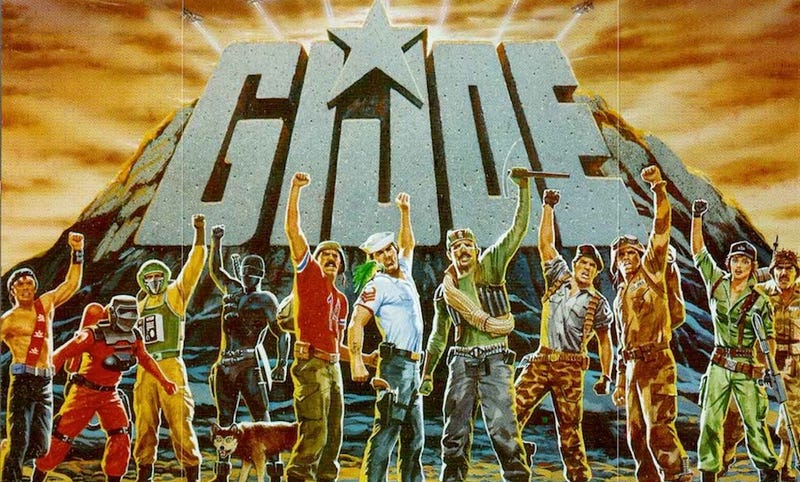 Saving the world from a snake-themed terrorist organization with seemingly limitless resources isn't an easy job, but someone's got to do it. Or, more specifically, lots of someones, as G.I. Joe hired countless troops throughout the '80s and '90s to fight the good fight. Unfortunately, not all highly specialized soldiers are created equal — here are the 10 Joes mostly likely to be left behind at HQ come mission time.
1) Quick Kick
There's nothing wrong with the Joes having a martial artist who isn't a ninja (frankly, they have plenty of ninjas). But that doesn't explain why Quick Kick apparently can't wear a shirt around G.I. Joe HQ, and it especially doesn't explain why he's not wearing shoes. Sure, he wouldn't wear shoes if he was having an official fight with somebody, but how often is Cobra going to do that? Never, probably, because they're Cobra. And what about the other 98% of the time he's not sparring? He's the one Joe who isn't allowed to enter convenience stores. Besides, the only thing that sounds more unsanitary than walking around barefoot in a G.I. Joe base is walking around barefoot in a Cobra base.
2) Sci-Fi
While Sci-Fi looked awesome, his primary specialty was his ability to fire his laser. You know who else on G.I. Joe was good at firing lasers? EVERYBODY. EVERYBODY WAS GOOD AT FIRING LASERS BECAUSE THEY ALL FIRED LASERS ALL THE TIME. LASERS WERE ALL ANYBODY HAD TO FIRE, ON BOTH SIDES. This is like hiring somebody whose specialty was putting on their clothes (although admittedly that's something they could have taught Quick Kick).
3) Captain Grid-Iron
Captain Grid-Iron's specialty is hand-to-hand combat, but in a team just overflowing with ninjas, that's essentially meaningless. So all Captain Grid-Iron has going for him is his football knowledge which, as previously discussed, came in useful one time when Cobra challenged Joe to a football game, and it was the stupidest thing ever. More importantly, Grid-Iron's file card says that he does a John Wayne impression constantly, which is even more obnoxious than using football metaphors all the time.