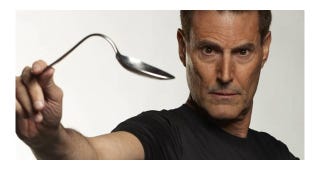 Some might argue that everything that passes for "paranormal" is a hoax. (There's no fun in that, but insist if you must.) But even the biggest unexplained-phenomenon junkies have to admit when a fraud's a fraud ... as the 10 cases below will attest.
1) The Amityville Horror
The big daddy of paranormal hoaxes, Jay Anson's 1977 bestseller became a hit film (and several subsequent not-so-hit films) and convinced the world that the house with the pie-shaped eyes at 112 Ocean Avenue was haunted by slime-emitting, fly-attracting vengeful Native American spirits and/or witches, plus a ghostly pig with glowing red eyes. So claimed homeowners George and Kathy Lutz, who moved into the home in 1975 months after Ronald "Butch" DeFeo, Jr. killed six members of his family there.