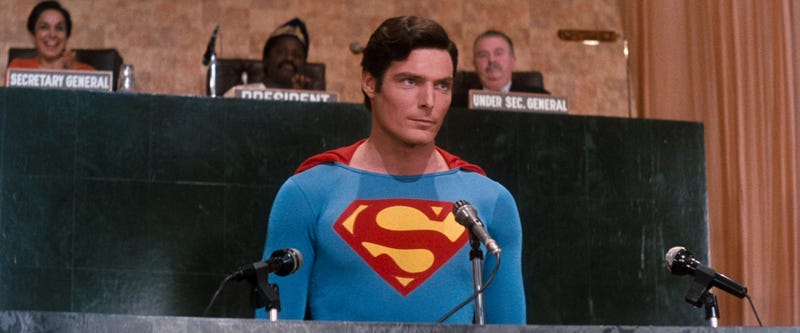 In 1952, the UN issued an urgent report warning that American comic books and their sadistic superhero characters had become a threat to world peace: "By undermining or warping the traditional values of each country, the Superman myth is becoming a kind of international monster."
To be fair, it was an uneventful year… well, except for the Korean War, the detonation of the first hydrogen bomb, and the usual mass floods, earthquakes and uprisings. But nothing pushes people's buttons quite like an imagined threat to their children — and back then, that threat wore blue tights and a red cape.
This rhetoric probably sounds very familiar to anyone who has followed the long history of anti-comic book hysteria. The most famous of those anti-comic book crusaders was psychiatrist Fredric Wertham, whose bestselling 1954 book The Seduction of the Innocent created a moral panic in the U.S., convincing parents and politicians alike that comics were a direct cause of violence, drug use and homosexuality among young people.