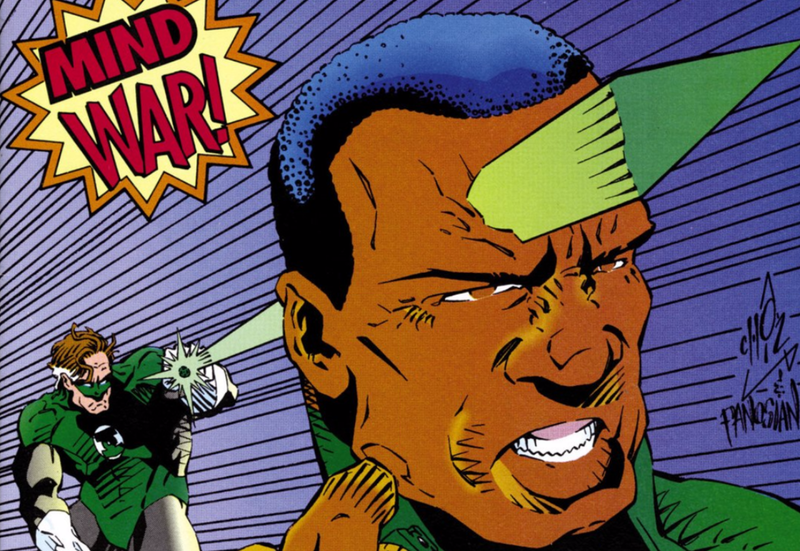 DC Comics has a lot of Green Lanterns. Thousands of them are weird-looking aliens from extraterrestrial cultures; a decent chunk of them are from Earth. Human ring-wielders fight all the time, but Green Lantern: Mosaic #5 is a classic because of how John Stewart beat his fellow Green Lantern Hal Jordan.

The problem with John Stewart isn't that he's not Hal Jordan. The problem is he keeps getting compared to Jordan and judged in reference to him. To be fair, that tension was baked into the character right from the start.

John Stewart originally debuted in a 1972 story called "Beware My Power" as a back-up to Hal Jordan. Created by writer Dennis O'Neil and artist Neal Adams, Stewart is the first well-meaning attempt at being more inclusive in DC's superhero fiction. (Black Lightning didn't come until years later.) John Stewart was cast in the "angry black man" mode so common for black mainstream cape comics characters.
Like Luke Cage, John initially spoke in dialogue that tried to signal a hip, with-it awareness of ghetto life. He also sported a short fuse like Cage. His first adventure presented him as an impulsive rookie out on patrol with an experienced veteran.