This coming weekend at the annual meeting of the American Association for the Advancement of Science, experts will be discussing the potential benefits and risks of a SETI scheme in which messages about Earth — including the entire contents of Wikipedia — would be transmitted to hundreds of star systems.
John Overholt, Curator of Early Modern Books & Manuscripts at Harvard's Houghton Library, just launched a fascinating blog called "First Drafts of History," featuring the earliest extant versions of Wikipedia articles.
This is essential information we never realized we needed to know. Which Wikipedia article titles have the proper syllable count and stress pattern to sing to the tune of Teenage Mutant Ninja Turtles? xkcd has the answer.
FiveThirtyEight put together a neato chart of the 100 most edited Wikipedia articles—the segments of human life that, for some reason or other, have inspired the most meticulous care, the most nitpicking, the most sabotage. It's really interesting to see what stuff you guys choose to obsessively argue about.
One of the best/worst things about Wikipedia is the temptation to spend hours trawling its depths. Poring over a long article. Clicking through to other entries. Opening a tab for each of the cited sources. It can be a lot to digest. But for those who would rather avoid all that reading, there's TL;DR Wikipedia
In 1982, Atari Alan Kay collaborated with Bob Stein, who had consulted on the Encyclopedia Britannica, to develop concepts for an "Intelligent Encyclopedia." They then commissioned Disney illustrator Glenn Keane to illustrate their ideas. Despite being 30 years old, these images were remarkably prescient as to how…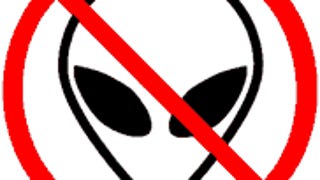 George Dvorsky reports over at Sentient Developments that the Wikipedia community has deleted a perfectly reasonable entry on astrosociobiology, "the speculative scientific study of extraterrestrial civilizations and their possible social characteristics and developmental tendencies." People like Carl Sagan and…