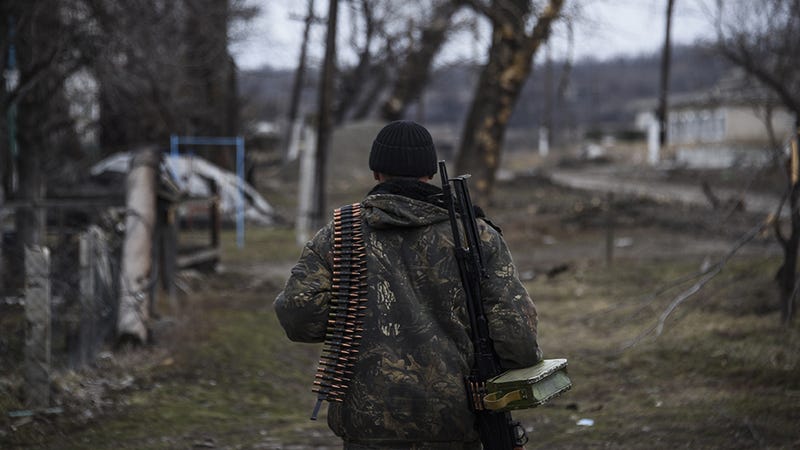 Confused about what's been going on between Russia and Ukraine? You're not alone. And that's sort of the point — this conflict serves as a case study in the effectiveness of shadowy, "hybrid" warfare, which is hard to understand from the outside. And the effectiveness of this strategy means it could be the future of…
Russian president Vladimir Putin is saying that Britain and France are responsible for allowing the Nazis to run roughshod around Europe before the war, while saying there was nothing wrong with the USSR's pact with Hitler. It's a pathetic attempt by Putin to abuse history in a way that asserts his authoritarian rule.
Dictators are used to having their manliest poses carved into stone statues, or their most avuncular portrait printed on posters. But one Russian artist is bringing authoritarian iconography into the 21st century by drawing Russia's boss-for-life Vladimir Putin as an ass-kicking character in an online comic book.