Super7 had a wonderful Alien Vinyl toy as an exclusive at San Diego Comic Con earlier this year - and it was so popular it sold out in about 20 minutes. Although this one is not the exact same one (it's all shiny and Glow-in-the-dark!), it might be a little easier to get your hands on. Only a little bit though.
Guardians of the Galaxy's licensed soundtrack is as awesome as its name - and because of that, it's vastly popular. It's about to get even more retro-cool however with the announcement that it's coming to Vinyl early next year, complete with sumptuous cover sleeve art by Tyler Stout.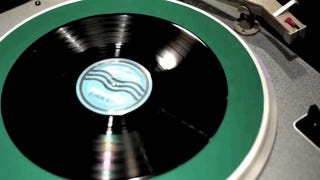 Former White Stripes frontman Jack White is going all out on his upcoming album. The vinyl version of Lazaretto contains a number of unprecedented features, including two different intros for the same song and the appearance of a holographic angel while it spins.