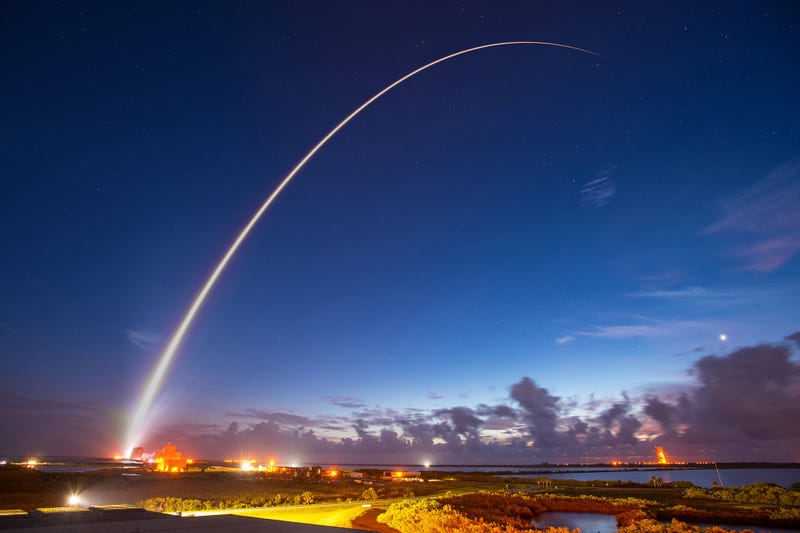 Here's a wonderful photo from the US Navy showing their launch of a Mobile User Objective System communications satellite. The US Navy says the picture shows "a 5-meter payload fairing lifts off from Space Launch Complex-41". I say the picture looks like it perfectly captures the idea of shooting for the stars.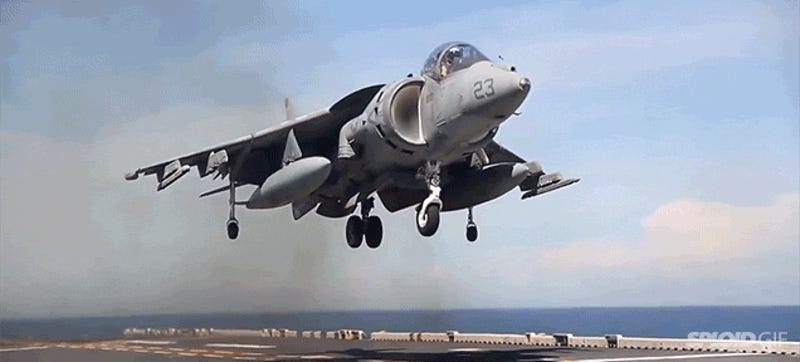 To celebrate the ingenuity of flying beast machines, we created this awesome video that catalogs all of the US Navy's combat jets. You'll see modern jets like the Harrier and F-18 and F-35 along with old school, bad ass planes with names like Banshee and Phantom and Panther and Skynight.
Have things really gotten so bad that I can't tell if a new US Navy report warning of the need for robots to have a "warrior code" is a Terminator-related ARG or not? Sadly, yes.
The year is 2019. The destroyer U.S.S. Mason patrols enemy waters, and is suddenly faced with a barrage of incoming missiles. Almost instantly, dozens of brightly colored lasers beam out of the Mason, intercepting the missiles and destroying them harmlessly in the air. Then a massive deck-mounted gun turns and takes…
The Navy is developing an electrical warship that will draw all of its power from an on-board nuclear power plant, but it unfortunately looks nothing like Captain Nemo's Nautilus, which also ran on electric power. However, it does look a hell of a lot like the stealth ship from the James Bond flick Tomorrow Never Dies…