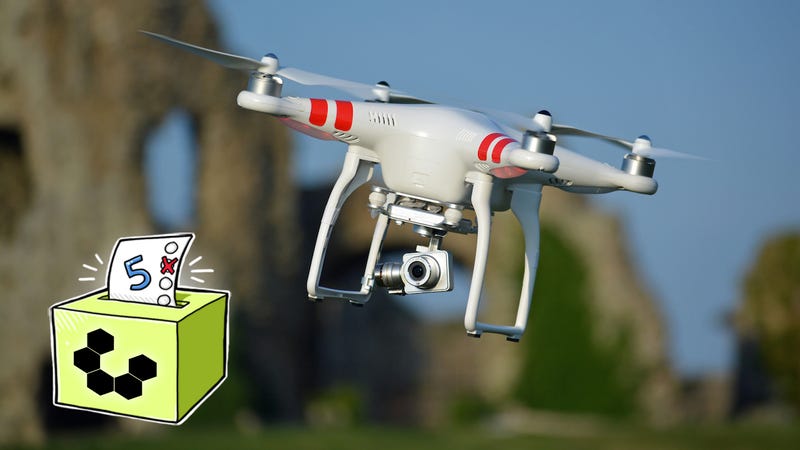 Whether you're just getting into the world of UAVs (unmanned aerial vehicles) because you want to take awesome video of your community, do some neighborhood mapping, or just fly something cool looking through the skies, you have tons of great options. This week we're looking at some of the best, based on your…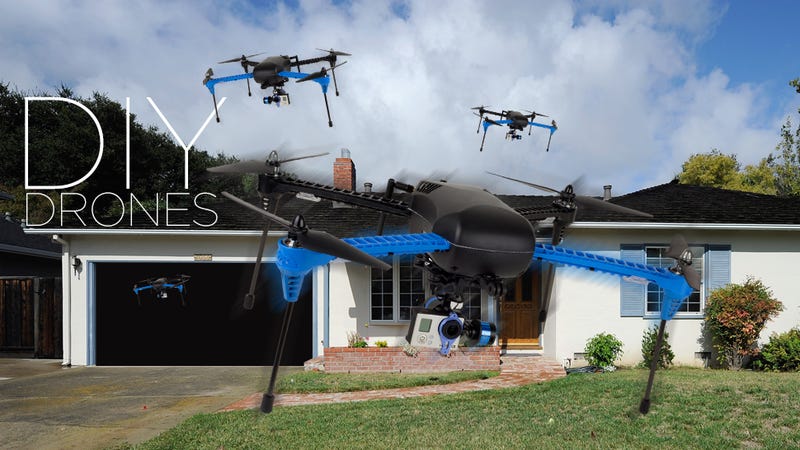 Back in the 1970s, hobbyists like Apple cofounder Steve Wozniak built homebrew computers that eventually fueled the lucrative PC revolution. Now, a new movement of hobbyists is trying to imitate this DIY strategy to jumpstart the drone industry. But can today's calculated drone entrepreneurialism really be considered…
The speeder bike chase in Return of the Jedi? Amateurs, compared to this footage taken by a camera mounted on a Northern Goshawk as it hunts for prey, flying at high speed through thick woodland, avoiding obstacles. The video was posted by DARPA to show what it hopes to accomplish with a new class of autonomous UAVs.
A yearlong investigation by the Washington Post reveals that more than 400 large U.S. military drones have crashed around the world since 2001, due to mechanical breakdowns, human error and bad weather. The report is certain to raise concerns about allowing drones to fly in U.S. airspace.
Iraqi Prime Minister Nouri al-Maliki has asked the U.S. to deploy Predator and Reaper drones against Islamic State in Iraq and Syria (ISIS) fighters. And, today, Secretary of State John Kerry has confirmed that drones are definitely an option. But would they really make any difference?
The CIA's drone strike program in Pakistan, once the mainstay of the Obama administration's counterterrorism effort, is winding down. One reason: the targeted killing operation relies on drones flown from — and intelligence gathered by — bases in Afghanistan, which will be closing down as the U.S. withdraws.
The U.S. "stands to gain a great deal of moral legitimacy if it leads a ban on killer robots, akin to its role in passing the Biological Weapons Convention," argues an article in Foreign Affairs. It's also practical, since, as the tech spreads, the U.S. "could lose the battlefield advantages that it counts on now."
Governments around the world will soon have a new tool to fight wars, carry out assassinations and suppress domestic dissent. According to military experts, the capability to build or purchase lethal aerial drones is spreading so fast that we've passed the point where we can do anything to prevent it.
Want to know about the future of drones in America? Here's the official US Federal Aviation Administration report on how they plan to integrate UAVs into US airspace over the next few years. [PDF]
Could the next wave of Occupy protests be ripped apart by rubber bullets and tear gas launched by remote-controlled robots hovering overhead, steered by police officers miles away? It's not a futurist scenario anymore. According to CBSDC:
The last decade of global conflict has seen the dawning of the age of the robot plane. Unmanned Aerial Vehicles (UAVs) have been around for decades, but today they're ubiquitous war machines with unmatched endurance and lethal combat capabilities. Find out more about these increasingly high-tech pilotless aircraft.