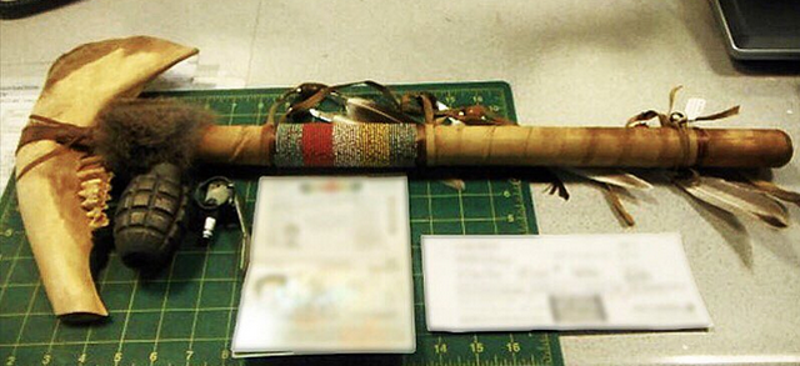 This week, I did a roundup of some of the best government Instagram accounts, but as several readers pointed out, I neglected to mention one very special Insta-goldmine: The TSA. We covered this treasure trove in its early days, but it's such a gem we thought you deserved a reminder.
Shotguns are not allowed through airport security. But what does that matter if you can build one from items purchased in an airport gift shop? The break-action shotgun pictured above was made from Red Bull cans, a hair dryer, batteries and a can of Axe body spray – and it can blast a handful of pocket change through…
What price will the United States pay in the name of security? A PBS NewsHour investigation published earlier this month reported that as many as 100 Americans could develop cancer each year due to radiation emitted by full-body X-ray scanners, which continue to pop up en masse at airports across the US.
A newly-discovered nanomaterial could provide a fast and easy way to detect and disarm explosives, and finally get the TSA out of our pants. The material is a compound of molybdenum that reacts with peroxide-based explosives, changing color from a deep blue to a pale yellow. A swatch or sensor of the stuff could be…