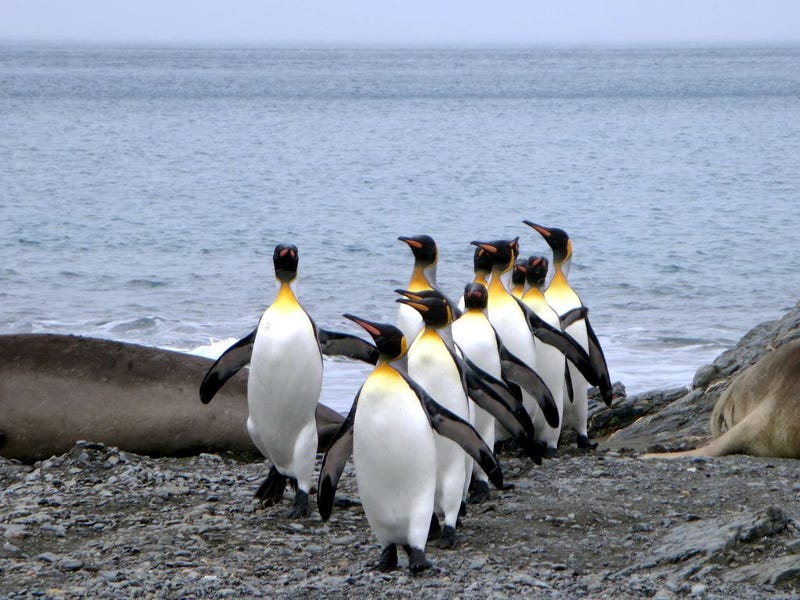 The answer, via the New England Aquarium: "Penguins can drink salt water, but the salt is removed from their bloodstream by a salt gland behind the eyes. Then they sneeze out the salt!"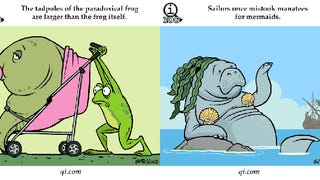 These come from the QI Zoo, which is by the people behind the television show QI. It's a treasure trove of random facts and goofy animation.
Lightsabers. The weapon of a Jedi knight. An elegant weapon for a more civilized time. The most efficient limb-removal device in the galaxy. But who made them? How did George Lucas determine their colors? Are there other light-weapons in the Star Wars universe? Here are more than a dozen lightsaber facts only the…
For the costume nerds and those of us who can't help but go "Haven't I seen that before?" and take to Google, Recycled Movie Costumes is there for us.
What are happy numbers? Primarily, happy numbers are proof that mathematicians take joy in strange things. It seems they have been playing with numbers the way that more normal (cough) people play with action figures, and have decided that there are a whole category of numbers that are happy. And then there is the…
If you're looking to while away a ridiculous number of hours on your favorite movie trilogy, you are very much in luck. This Wednesday, Chronicle Books releases the 2500-question trivia game book Obsessed with Star Wars, which should nestle quite nicely in between companion volumes , , and . Seriously, though -…