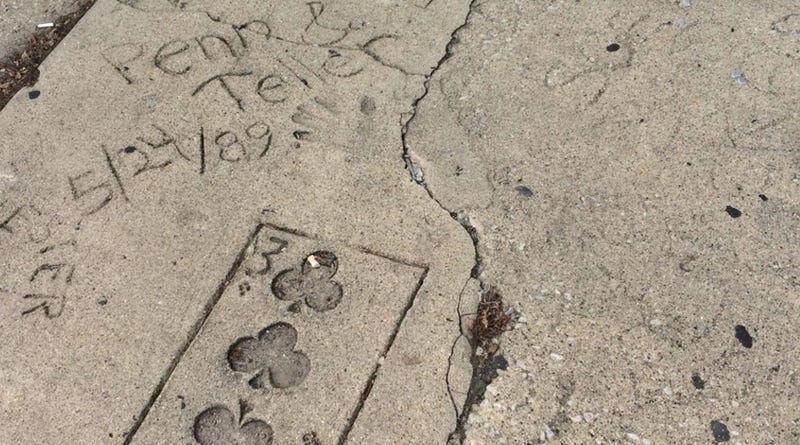 Here at Paleofuture, we love time capsules. But sometimes those thousands of capsules that people have created over the years get lost or stolen. Such is the case with a time capsule in Chicago that was buried by the comedian-magicians (comicians?) Penn and Teller.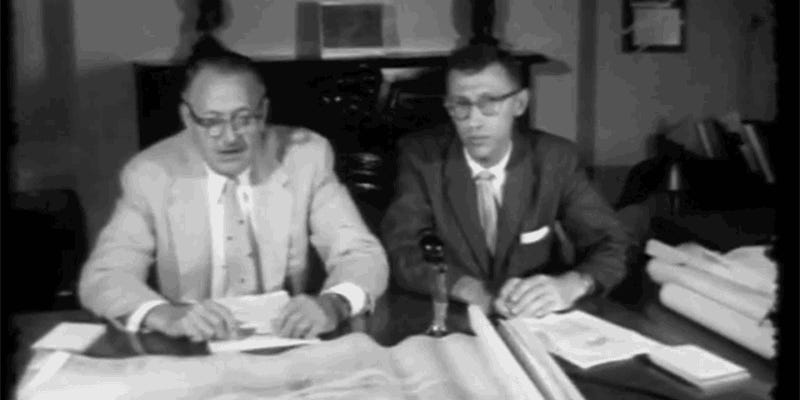 Construction crews in Indiana were shocked to discover a time capsule from 1958 at a former mental hospital. The most exciting part? It contains a film with a message to the future–a message about electroshock therapy and psychiatric drugs.
History buffs, start your engines: CNN is reporting that a Boston crew has removed a time capsule from the cornerstone of the Massachusetts State House, believed to have been stashed there by then-Governor Samuel Adams and patriot Paul Revere.
Sadly, you won't be able to read Margaret Atwood's new book. When it's finally published you'll be dead. Well, you'll probably be dead. Because her latest work is going to be placed in a time capsule that won't be opened until the year 2114. And hers isn't the only book.
Now you can own a little piece of the past. This gorgeous Toronto home is being sold by its 96-year-old owners, who have had this house in their possession for 72 years. And they certainly decorated the heck out of it. The house looks like it was put in a bubble during the 1950s and 1960s—so great. So, so, so great.…
The business of predicting the future is a tricky one. But it's almost as difficult to imagine what life was like in the past. Today, we want to know what one item you would drop into a time capsule for people 500 years from now.

Would you leave behind something technological? Perhaps a book or movie? Maybe this is…
This apartment was abandoned just before the start of World War II, and no one gave thought to it until the owner died and her heirs were reconciling her property.
Nicolas Cage will be starring in Knowing, where he apparently has knowledge about the future, and Tourette's syndrome. Alex Proyas, who also directed Dark City (yay!) and I, Robot (meh) will direct this flick about a man who digs up a time capsule and finds information inside that he and his son might be responsible…