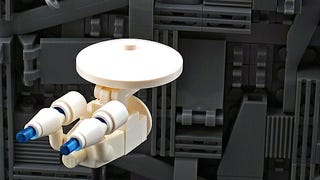 For a recent contest, LEGO hobbyist site The Living Brick challenged builders to transform famous scenes from science fiction cinema and television into sculptures that require the bare minimum of LEGO pieces. Here's a round-up of the resulting dioramas — behold such films as Tron, Planet of the Apes, and Return of…
We recently saw how James Cameron built the undersea set for the 1987 filming of The Abyss at the unfinished Cherokee Nuclear Plant outside of Gaffney, South Carolina.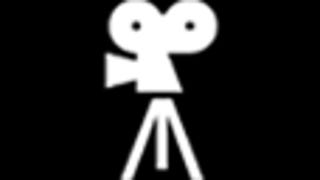 We've got an exclusive video clip from FX legend Steve Johnson's archives featuring the angelic underwater alien puppets of James Cameron's The Abyss. Listen as Johnson describes with disbelief how Gale Anne Hurd and Cameron decided to hire a "23-year-old-moron" to design the alien puppet that the entire feature…
James Cameron started as an effects wizard for Roger Corman, and all of his films have expanded the technology of movie-making. But his films are also all about the ways technology can fail us or destroy us. What gives?
Must-see movies are futuristic classics that shouldn't be missed. Of course, not every must-see is perfect. That's why we've rated them 1-5 on the patented "crunchy goodness" scale. Written by James Rocchi.

Title: The Abyss
Date: 1989

Vitals: The crew of an experimental deep-sea drilling station is drafted to…