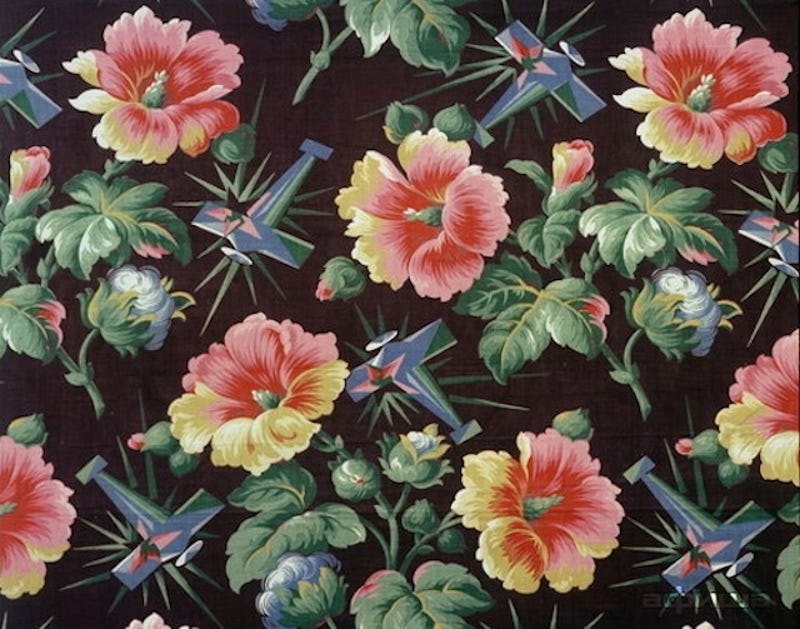 The Soviets used many methods to spread their vision of communism: movies, art, science fiction novels . . . and even textile patterns. These gorgeous textiles, created in the 1920s, show how the communist ideal was woven into the fabric of everyday life in Russia during the early days of the Revolution.
Textile chemist Lauren Bowker develops inks that respond to various changes in the climate, giving invisible shifts in the wearer's environment a visible manifestation and giving the wearer a new look from microclimate to microclimate.
Would you cuddle up with a quilt stained with MRSA? Artist Anna Dumitriu challenges the relationship between humans and bacteria by staining textiles with superbugs.
Researchers have long known the incredible properties of silk spun by spiders — incredibly strong, but elastic. Now a textile expert has woven the first cloth made entirely of spider silk. The catch? It took one million spiders to make.
In a move to gain street cred for his characters, Wanted director Timur Bekmambetov did away with the kooky superhero outfits from Mark Millar's original graphic novel. Yet he chose to include a totally bizarre plot device, the loom of life. In a new batch of Wanted pictures, you can see both Wesley Gibson (James…
Rayon and polyester better step aside. There's a new synthetic fabric in town, and it's softer, lighter, and more flexible than any of its predecessors. Designers Yvonne Laurysen and Erik Mantel collaborated to create furore, a porous material reminiscent of expanded metal. It comes long and bushy or short and…