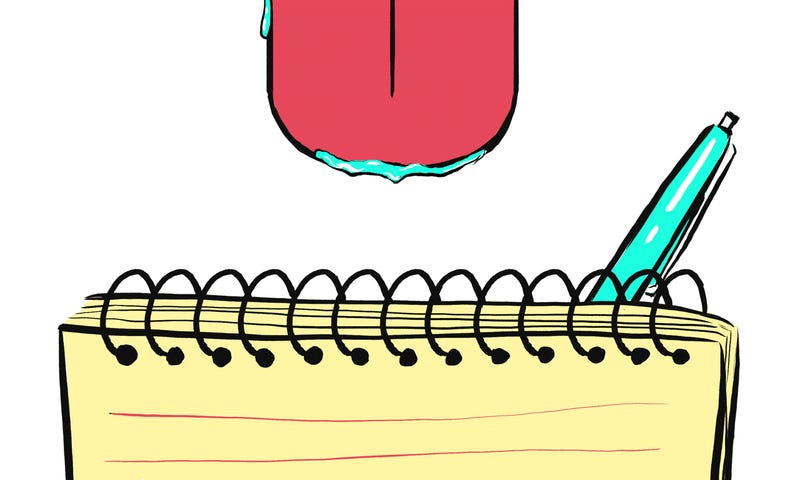 Five years ago, I was an editor at Vibe, and I got an assignment to interview Usher. It was my second time profiling him for a cover story, but this setting would be more intimate than the previous one—instead of meeting in a hotel conference room, we'd talk at an outdoor bar at the Sunset Marquis in Hollywood, just…
After streaming music nemesis Taylor Swift published an open letter to Apple on Sunday asking the company to pay artists during Apple Music's free three month trial period, Apple quickly changed its policy to line up with Swift's wishes. Almost TOO quickly...

Don DeLillo, author of the famous literary novel White Noise, has supplied The Atlantic with a review of the third track from Taylor Swift's latest album – eight seconds of static that were briefly made available to Canadian iTunes customers earlier this week.
Josh Millard wrote and performed this musical retelling of the classic Star Trek episode "The Trouble with Tribbles," with a little help from Taylor Swift's "I Knew You Were Trouble." Let "I Knew You Were Tribbles" serve as a warning to anyone who brings furry little breeders home without getting their full backstory.
Meth-making partners Walt and Jesse have had their ups and downs, but you know their relationship is really on the rocks when they get their own break-up song to the tune of Taylor Swift's "We Are Never Ever Getting Back Together." Teddie Films (also of "Star Wars I Used to Know" fame) does a stellar job recreating…
Rumors are running wild that Taylor Swift is in line to play the blond superhero in a short red cape and shorter skirt, Supergirl. But don't hold you breath — we hear otherwise.