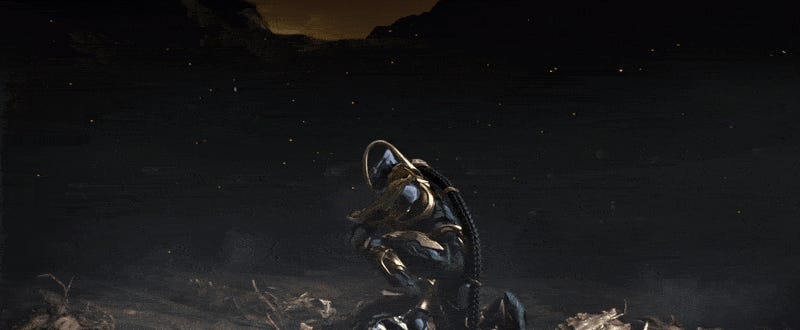 The second expansion pack for StarCraft II will officially launch on November 10, Blizzard revealed today during the World Championship Series season three finals live on Twitch.
It's been 17 years since the original launch of StarCraft, the seminal real-time strategy game that both revolutionized competitive gaming and went on to spawn some of the world's most popular games, like Dota and League of Legends. In the next few months, or maybe years—this is Blizzard, after all—that long journey…
Suppose you've been given a few weeks to live, but you've decided you don't want to spend your last days in a hospital bed. What if you decide, "Today is a good day to die," in a suitably stentorian Klingon voice? And you want a method of self-annihilation that's both interesting and nearly pain-free?
We've seen the plastic spaceship design of LEGO craftsman Sven Junga previously — now check out his take on the Terran battlecruiser Hyperion from Starcraft II: Wings of Liberty. As you can see, Junga is also assembling a larger Terran brick army to boot.
Creep: that purple, fibrous, living mat that extends from zerg "buildings" in the computer game StarCraft. Its ominous presence indicates you're entering unsafe territory...unless you're playing as zerg, in which case it says "Welcome home!" But what exactly is it?
DC Comics' relationship with World of Warcraft creators Blizzard appears to be growing, if one of the giveaways from this weekend's Blizzard Worldwide Invitational is anything to judge by - Part of the was a preview of a comic based on their sci-fi game, courtesy of 's Keith Giffen and 's Shawn Moll. []