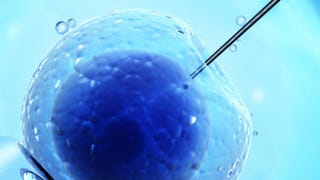 Just like a supermarket avocado, the squishiness of fertilized human eggs could hint at how healthy and viable their embryos are—which would be a huge benefit for the millions of in-vitro fertilization babies now being born worldwide.
Ever wondered how long it would take to travel from Rome to Constantinople at the peak of the Roman Empire? Or from Luna to Larissa? Or Parma to Thessalonica? This map of the Roman World created at Stanford University is awesomely realistic — all the ancient transportation lines on it actually existed 2,000 years ago.
Many doctors rely on patients to indicate levels of pain and discomfort, and while these self-reports are certainly subjective, they can still provide physicians with valuable clinical information. But what happens when patients are unable to talk with their doctors, like in cases of severe cognitive or communicative…
If you've ever wanted a world-class introduction to the basics of artificial intelligence, here's your chance. Every fall, engineering students at Stanford University can enroll in a class titled "Introduction to Artificial Intelligence." And now you can, too.
Somewhere around 200 students and faculty gathered on a field at Stanford University last Saturday to re-enact half a billion years of plate tectonics. Costumed and organized in color-coded groups to represent the continents and oceans, the groups moved in sync to simulate Earth undergoing continental drift, complete…