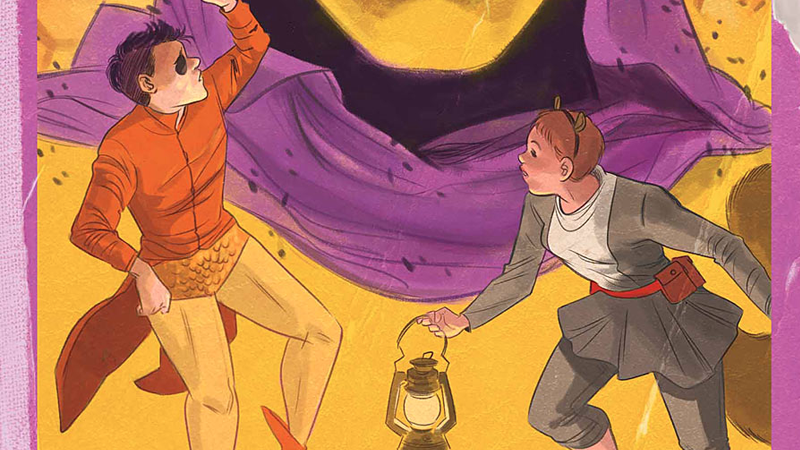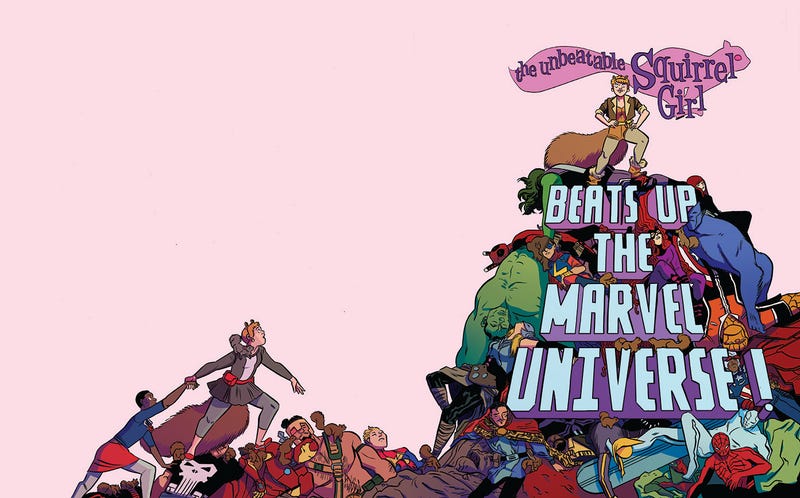 Unbeatable Squirrel Girl isn't just an honest-to-god delight, it loves poking fun at Marvel Comics' past. The series is getting a brand new original graphic novel, which just so happens to be a wonderful homage to a classic Punisher tale, too.
Squirrel Girl is famous for one thing: Squirrels. Okay, two things: squirrels and absolutely wrecking Doctor Doom in her very first appearance. Doreen Green has been tussling with Doom once more in the latest arc of Unbeatable Squirrel Girl which culminated this week with a timey-wimey throwback to that 24-year-old…
Is Christmas Cosplay a thing? If it isn't, it should be, because it means we get this fabulous costume from Galacticat (who you might remember from her excellent DragonCon Brienne cosplay). Even the squirrels are in the holiday spirit!
Last July, we pondered what madness Marvel was dreaming up for Squirrel Girl after the company registered a trademark on the almighty hero. And now we know: they're bringing her back in her own comic. Excellent.
Here's the deal: Marvel has just registered a trademark on the ridiculous, fan-favorite superheroine Squirrel Girl. As Bleeding Cool rightly points out, Marvel usually only bothers to do officially register a character when a movie, TV show, videogame or cartoon featuring said character is on the way. So what the hell…
Superhero romance is a bit like unstable nitroglycerine, in that A.) it's very rarely handled well; and B.) it often blows up in everybody's face. Here are ten times your favorite crime-stoppers experienced relationship foibles mere mortals like you and I can barely comprehend. Remember when Superman made an adult…
When it comes to supervillain class, nobody beats the Fantastic Four's arch-nemesis Doctor Doom. But despite his impervious metal suit and weapons-grade haughtiness, Doom has been knocked down a peg more times than he'd like to admit. Here are 10 of the Latverian dictator-for-life's most embarrassing moments — they…