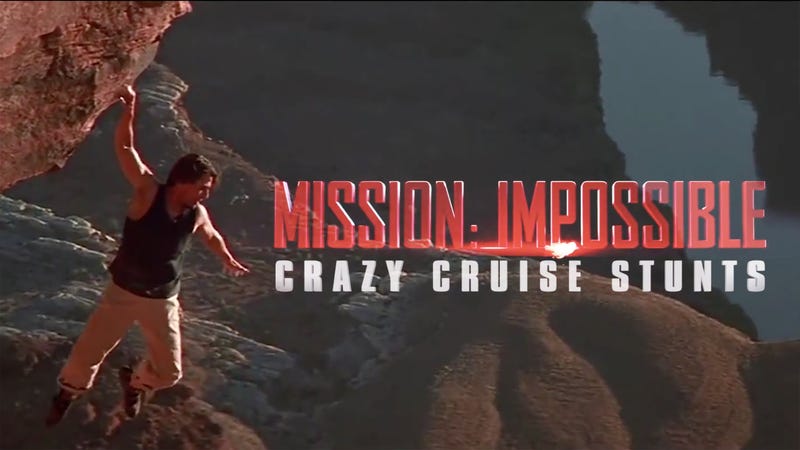 The fifth Mission Impossible movie comes out on Friday—and you've already seen the absolutely batshit, life-threatening stunt where Tom Cruise hangs off an airplane in flight. The without-a-net, potentially deadly stunts have become a trademark of the series—see for yourself, with our video roundup.
In order to get the wonderful range of physical expressiveness we see in each episode of Archer, the animation team took thousands of photos of real people who would serve as models for the two-dimensional characters. And there are some interesting stories about the faces behind the faces—and why the production team…
What if the majesty of On Her Majesty's Secret Service was Queen Victoria? We might not have had the same type of Cold War gadgetry that made Ian Fleming's novels and the James Bond films, but the 19th century had its own brand of wonderful toys. Here are a handful of gadgets and tools the steampunk spy might want to…
You don't know all the secrets of James Bond. The swashbuckling, cocktail-sipping superspy has spent over 50 years as a cultural phenomenon, defeating plans for world destruction and riding on insane vehicles — and along the way, he's had more than his fair share of weird stories and strange interludes. Now that he's…
Nick Harkaway's first novel, The Gone Away World, was a silly surreal revelation, so we've been anxiously awaiting the follow-up, Angelmaker. And now it looks like we might not have to wait much longer — Knopf says it's out March 2012 in the U.S. And here's the cover.
We've been hearing a lot about the network bidding war over J.J. Abrams' new spy-fi show, about a married couple who also work together as spies. But Abrams explains it's not an Alias-style tense drama, but more of a lark: