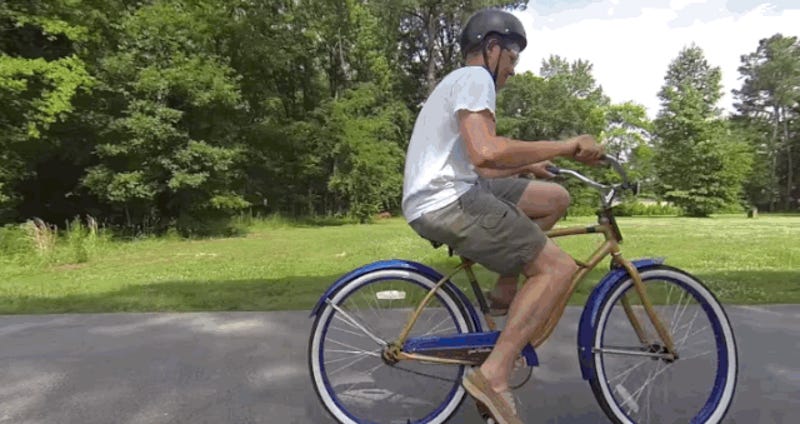 The "backwards brain bicycle" is built for frustration. It turns right when you turn left, left when you turn right. Destin, of YouTube channel Smarter Every Day, thought it would be easy to translate his mechanical knowledge of how the backwards bike works into a smooth ride. He was wrong (for a few months, at least).
A bright street lamp can ruin a night of stargazing, saturating your retinas with light and washing out the comparatively faint glow of constellations and meteors. Here's a handy hack you can use the next time you need to put one temporarily (and reversibly) out of business, courtesy of NASA astronaut Don Pettit.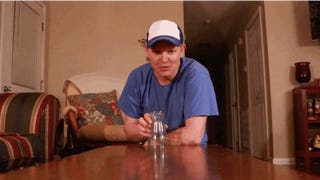 They're also surprisingly counterintuitive. For instance: who here thinks that the sweepers' job is to increase or decrease the friction of the ice in front of the stone to make it curl? I definitely did. Turns out that's totally wrong. And it's still not even the weirdest thing about the physics of this sport.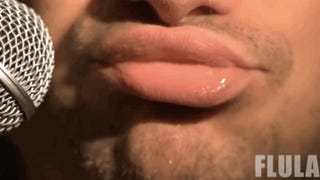 German beatboxer Flula Borg wanted to film his craft at 1,500 frames per second. So he did. The result is mesmerizing (as slow-mo footage is wont to be). It's also... weirdly explicit (due in no small part to Borg's own reference to sauropod genitalia).
Stop what you're doing and watch this. No, really. Clear your schedule for the next seven minutes and have a seat. This here's the story of Prince Rupert's Drop – and if you're into physics, high-speed video, explosions, or the feeling of your jaw falling open in an involuntary expression of sheer wonderment, it's a…