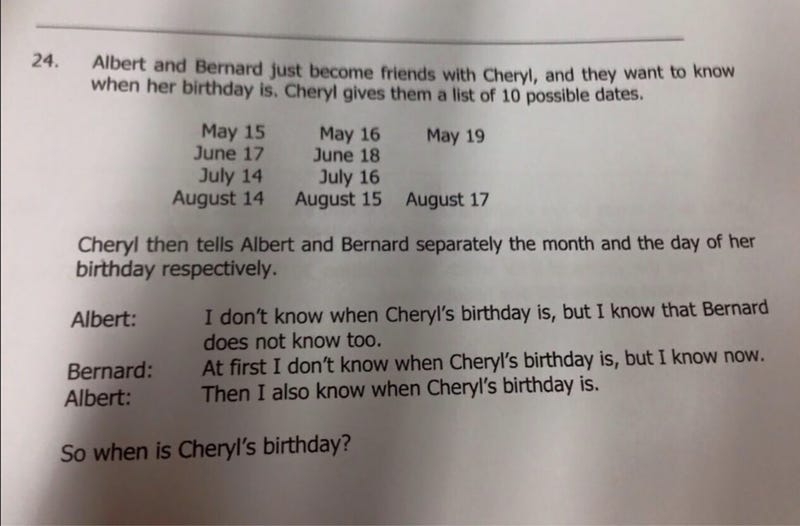 A question on a quiz for teenage mathletes proved so tricky for Singapore newscaster Kenneth Kong that he posted it to Facebook to find a definitive answer. Now the problem has driven the entire country mad, and it's spreading to the rest of the world.
In the dystopian future, as the human population plummets, we'll need PSAs to remind us to get laid. Apparently that future is here, at least in Singapore, a nation whose birth rate is one of the lowest in the world. Now a local ad agency, with the help of Mentos, is trying to jumpstart a baby boom with this vaguely…
The ever-evolving, Emmy Award-winning Game of Thrones title sequence impressed viewers with its clockwork globe of Westeros. It apparently also made an impression on the creators of a Singaporean kung fu drama set in the 1960s.
Singapore has embarked upon the excavation of an underground oil reserve, expanding the city's industrial port beneath the floor of the Pacific Ocean. It is "no ordinary construction site," the BBC tells us, but an elaborate project of engineering and infrastructure currently underway "several hundred feet…
While visiting Singapore, Marvel Comics talent scout C.B. Cebulski discovered Dr. Who bottled water, an oxygenated beverage that has absolutely nothing to do with the television show. The legality of this seems somewhat dodgy, but hey, at least we now know that Dr. Who contains no sodium or carbohydrates. Also, the…
The Clinic, a new restaurant in Singapore, is the mad scientist rendition of a fetish restaurant. Created as a tribute to pop artist Damien Hirst, it features waiters dressed in white coats and scrubs serving colorful pills and syringes of cocktails with names like "Nitro-Sangria" and "Sex on a Drip" to wheel-chair…