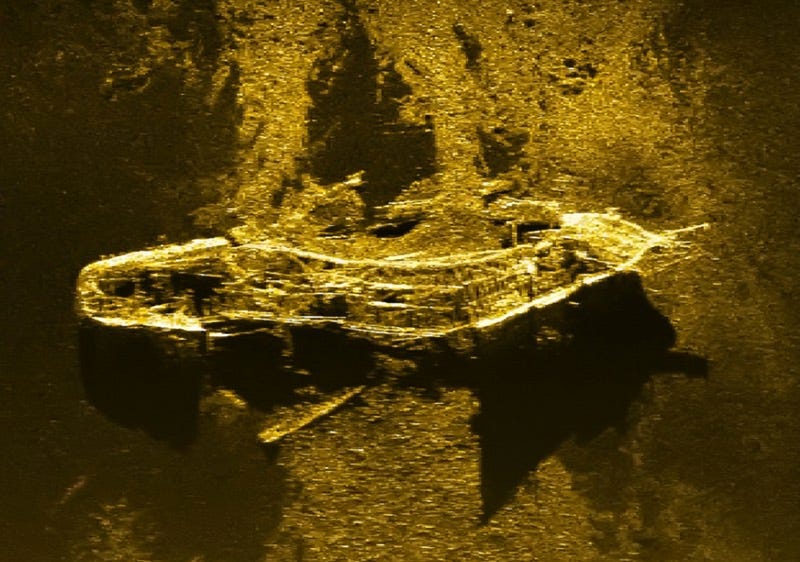 Malaysia Airlines Flight 370 mysteriously disappeared on March 8, 2014—nearly two years ago, if you can believe it. And while Australian researchers still haven't found the plane, they recently discovered a shipwreck dating back to the 19th century.
Don't even try to deny it. There's a void in your life that can only be filled by hearing erotic tales about the characters in Michael Crichton's Jurassic Park novel, written by brilliant authors and read by the amazing Baruch Porras-Hernandez. And now, if you're in San Francisco, you can get your wish.

Things that typically emerge from the ocean: cigarette butts, clumps of seaweed, maybe a piece of sea glass. But Cornwall, England resident Tracey Williams' beach strolls took a turn for the weird when she found a plank made from a gutta percha, a rubber-like substance. The word "Tjipetir" was carved into it.
Being stranded on a deserted island has a way of changing one's priorities. In Simon Roy's very short comic Shipwrecked with Dan the Gorilla, Brian has been living on just such an island with only a talking gorilla for company. But when Brian has the opportunity to escape, will it affect his friendship with Dan?
In early April, a luxury ocean liner set off across the Atlantic. The boat didn't carry enough lifeboats to hold its 3,000-odd passengers, but that didn't matter since the liner was deemed to be "unsinkable." One fateful night, the liner struck an iceberg off the coast of Newfoundland, causing the boat to sink and…
We've seen the astounding images of the Phoenix Lander that the HiRISE satellite camera sent from its bird's-eye view in Martian orbit. But what about the rest of the robot explorers on the Red Planet? There are five successful landers other than Phoenix and HiRISE has found those, too. Now the search is on for the…