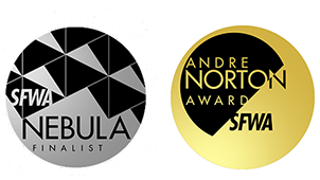 The Science Fiction and Fantasy Writers of America has introduced a new set of book medallions for award winners and nominees for the Nebula and Andre Norton Awards.
Self-published authors can join SFWA The Science Fiction and Fantasy Writers of America has opened its doors to independent and self-published authors. If your novel made at least $3,000, you can apply for active membership. More details here.
The Science Fiction and Fantasy Writers of America has long had certain requirements for membership: You have to publish a few short stories or one novel, with a publisher paying "professional" rates. But what about self-published authors, who are making a decent living off their writing?
Raising the stakes. SFWA raised the minimum pay rate for short fiction markets to qualify as professional, from 5 cents to 6 cents per word.
Jean Rabe, editor of the SFWA Bulletin, has stepped down in the wake of tons of criticism of the organization's official magazine, which featured regular contributors talking about "lady editors" and commenting on how hot they are. (Plus there's the cheesetastic cover you see at left.)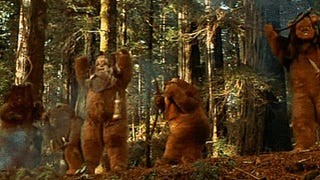 There appears to be good news — Random House has made some big changes to the contracts it offers for its e-book imprints Hydra and Alibi.
Amazon.com once again flexed its muscles in the e-book realm, removing 4,000 books distributed by the Independent Publishing Group (IPG) from its site, after a dispute with IPG over pricing. And this time, the Science Fiction & Fantasy Writers of America has responded by changing Amazon.com links on its website to…
The Science Fiction And Fantasy Writers Of America website was hacked by someone who installed malicious code into its pages. When anyone visited the SFWA site, it would try to launch a Trojan against your browser — which mostly affected older browsers and unpatched machines. The attack was aimed at gaining users'…
The Science Fiction & Fantasy Writers Of America just announced the Nebula Awards finalists, and there are a couple of surprising omissions.