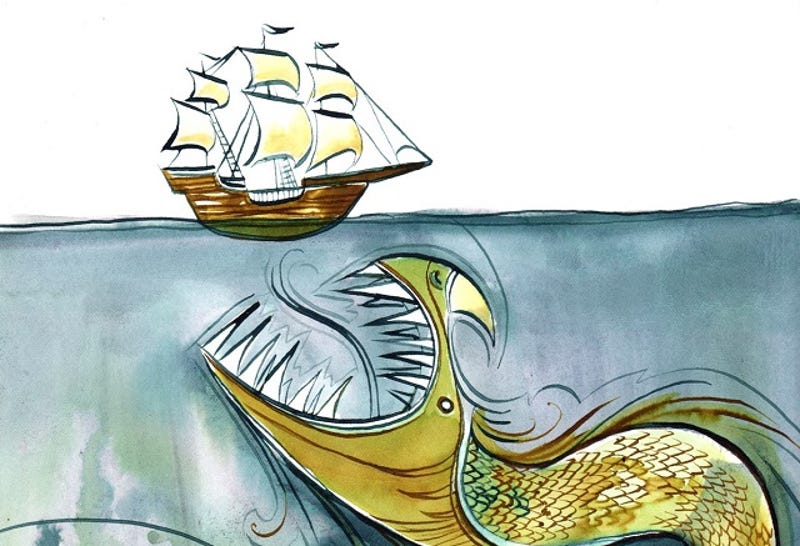 The full image is below, but this print is called "the deep, seamonster" and is by Emma SanCartier. The artist has a number of great projects: prints, sculptures, a book. They're amazing.
Did the parasites from Cloverfield wig you out? If so, you probably don't want to read Junji Ito's manga tale The Thing That Drifted Ashore. What's worse than a giant rotting oceanic kaiju? Find out here.
Richard Donner's classic swearing-children flick The Goonies turns 25 tomorrow. To commemorate its release, here's the deleted scene in which Data defeats a giant octopus with an über-modern cassette player. Enjoy.
In Sense and Sensibility and Sea Monsters, the literary mayhem doesn't end with the Jane Austen-meets-tentacles plotline. The novel's book group discussion guide asks us such timeless literary questions as: would you rather be devoured by sharks or giant jellyfish?
Quirk Books just announced its follow-up to its Jane Austen/George Romero blend Pride And Prejudice And Zombies, and it sounds a million times more interesting — Sense And Sensibility And Sea Monsters. Witness the book-cover greatness. And there's a trailer!