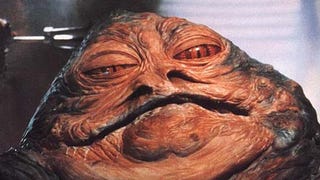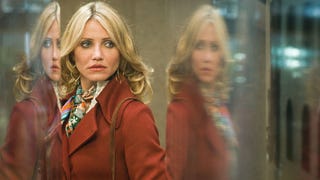 Richard Kelly, director of Donnie Darko, has manufactured another dream of paranoid moral confusion with his latest film The Box. An uneasy tale of alien technology and human greed, The Box is science fiction done the emo way. Spoilers ahead.
The Box director Richard Kelly has played with water imagery in all his scifi films, including Donnie Darko. We caught up with him and asked why all his characters are perpetually wet, and his thoughts on the Donnie Darko sequel.
James Marsden has blood on his hands in the latest clip from Richard Kelly's The Box, but that's the least of his worries. He's also got a creepy girl in his car and has just swerved into The Twilight Zone.
Walls of water, a mutilated Frank Langella, and a soaking wet Cameron Diaz — what the hell is going on with Richard Kelly's The Box? We've got 26 stills to help you get to the bottom of it. Any ideas?
Donnie Darko director Richard Kelly showed off some footage of his new Twilight Zone-inspired movie The Box yesterday, and there's more to this trippy movie's cautionary tale than meets the eye, according to star Cameron Diaz. Major spoilers below.
Southland Tales was eagerly anticpated by fans who loved director Richard Kelly's cult hit Donnie Darko, but. But the weird movie that blended musical comedy with post-apocalyptic LA is getting raked across the coals by reviewers. Kelly was able to sign up talent like Dwayne "The Rock" Johnson, Sarah Michelle Gellar,…

Director Richard Kelly brought us the cult hit Donnie Darko, and he's been hard at work on Southland Tales, a weird mix of science fiction, music, comedy, and drama set against a post-apocalyptic Los Angeles. Sounds like the perfect backdrop for a light-hearted romp, right?