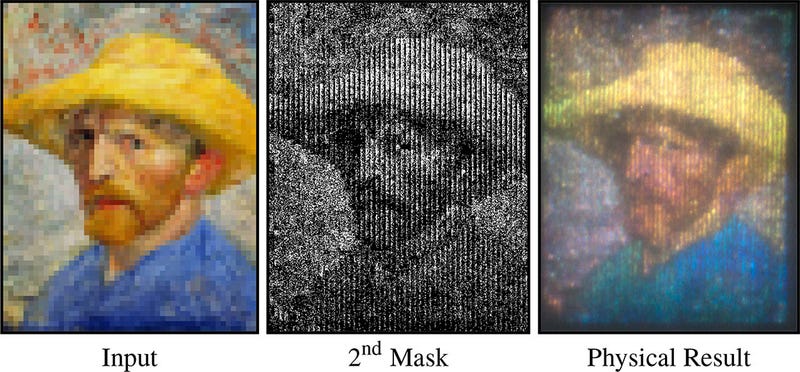 Before LEDs and lasers came along, video projectors would shine white light through a rotating color wheel to produce full-color images. But researchers at Dartmouth College and Disney Research Zürich have come up with a more unusual projection approach using prisms and very precise computer-generated black and white…
The first thing you need to know is this: I wrote "The Unicorn and the Rainbow" on a dare. Which, given that this is the one story in my new erotica collection that everyone remembers and everyone talks about, is a weird beginning. But it's a true story.
Happy hump day, everyone! Here for your enjoyment is a whale, seen off the coast of Nova Scotia, spraying a rainbow out its blowhole. This is clearly a magical whale, and this phenomenon has absolutely nothing to do with tiny water droplets refracting light into the visible color spectrum. Do not doubt the…
What does it mean?! You're looking at a picture of the first fourth-order rainbow ever reported in nature. Just don't strain yourself looking for the other two bows; you won't be able to see them in this picture.