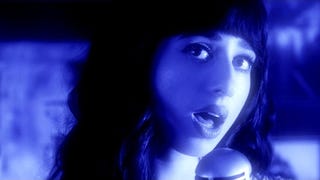 Foxes' jazzy cover of Queen's Don't Stop Me Now was one of many wonderful parts of last night's fresh, exciting episode of Doctor Who. The BBC have now released the full version of her cover, with a music video that looks ahead to the rest of Series 8...
The 1980 Flash Gordon had so much promise. They had a budget, an all-star cast, and the filmmaker behind the 1971 classic Get Carter. They had Queen! How many shit-storms had to coalesce to create this altogether Perfect Storm of movie failure? Quite a few. Here are the weirdest secrets of the making of Flash Gordon.
Matt Perren has vision, patience, and good taste in music. The result of these talents is the above video, which features Perren transforming three years of self-portrait photos into a music video where he lipsyncs Queen's "Don't Stop Me Now" while aging three years in less than a minute... and then back.
avital posted the photo this rather brilliant costumed fellow hanging out in the subway. He's not just a Sailor Scout; he's Sailor Freddie Mercury.
Holy crap this is excellent. Many of you are probably familiar with the intimidating crackle and flash of electricity-generating Tesla coils — but watch what happens when you combine them with wearable suits that behave like Faraday cages. It's like watching a shootout between Raiden and Emperor Palpatine.
Breaking into comic books can be difficult, but having a fervent imagination definitely helps. In the 1990s, an unnamed artist submitted the below illustration to Marvel Comics. Even though this pitch didn't get the hopeful a job with the publisher, it became a favorite of Marvel bullpen member Steve Bunche, who once…
It may have been released 28 years (and at least one television revival) ago, but for everyone of a certain age, 1980s' Flash Gordon remains the definitive tale of an All-American sports hero being kidnapped into space, kicking Mongo ass and - most importantly - being turned on by an alien princess while…
The coolest thing about the cover artwork for Queen's 1977 album News of the World was that it was inspired by a cover from the October 1953 edition of Astounding Science Fiction magazine (later called Analog). The caption for the image was "Please... fix it, Daddy?"
Hey, it's Friday! And if you're like me, you're heading out to the Karaoke to guzzle $1 PBRs and holler into a super-echoey mic at a crowd of people who (hopefully) are even drunker than you are. But being an enlightened, forward-looking person, what you really want is to bellow a science fiction song into the mic.…